The fastest and easiest nursing CEUs!
Includes all courses required for renewal.
Complete your Nursing CEUs with One Click
No Test Required
Unlimited Nursing CEUs for one low price
No hidden fees, ever
100% Online for your convenience
Get your Nursing CEUs on your time
The fastest and easiest nursing CEUs!
Includes all courses required for renewal.
Unlimited access to all nursing CEUs for one year
ANCC Accredited – Nationally Accepted
Expansive Course library with over 150 contact hours
of Nursing CEUs

98% of nurses would recommend our
Nursing CEUs to a fellow nurse
The #1 Nursing CEU Provider

Overall course ratings
4.72/5 stars
Nursing CEUs Made Easy
Quick & Easy
Enroll, access your courses, and earn your certificate quickly in our state-of-the-art e-Learning platform.
Earning your nursing CEUs is hassle-free with Nursing CE Central.
No Tests
Simply read the material, attest, and receive your certificate instantly via email. No tests required.
Instant Certificates 
Upon course completion, your certificate is automatically emailed to you and available on your online profile.
ANCC Approved, Accepted Nationally

Our continuing education is approved by many agencies, including the American Nurse's Credentialing Center (ANCC). Rest assured your state board of nursing will accept any credits earned with us.
What makes Nursing CE Central unique?
At Nursing CE Central we have one mission: to deliver high quality nursing CEUs in a convenient, stress-free online environment. We provide the nursing Continuing education you need in a fast & easy online platform. We never require tests and your certificates are automatically at the completion of each nursing continuing education course. We've thought about every detail and strive to make your Nursing CEU experience as fast, easy and hassle-free as possible.
We also understand that the #1 reason nurses seek continuing education is to satisfy board of nursing requirements. We ensure that all of our continuing education meets board of nursing standards for our accepted states. We take the guesswork out of the equation and allow you to focus on your continuing education.
Choosing a Nursing CEU provider is a difficult choice and we understand that. That's why we've created Nursing CE Central – to make your life easier and your nursing license renewal less stressful. We know that you will love the our up-to-date, interactive courses and easy-to-use website. Sign up today and see why thousands of nurses choose Nursing CE Central!
Access our expansive course library
At Nursing CE Central we work hard to make sure nurses have access to the courses they need to learn and renew.
When you enroll with us you will have access to over 150 contact hours of continuing education. Everything from sepsis to pediatric asthma and domestic violence. You can learn the content you need to upgrade your nursing skills and renew your license.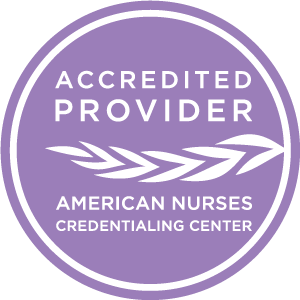 Nationally Accredited
Nursing CE Central is nationally accredited by the American Nurses Credentialing Center and is accepted in every U.S. state. If we don't have the courses required in your state, we'll give your money back!
Nursing CEU Information Center
What are nursing CEUs?
The term Nursing CEU refers to "continuing education units". Though there is no standard language, this typically refers to continual education (beyond license) which enhances the nurses knowledge.
How do nurses get CEUs in 2020?
Most nurses obtain their continuing education online. This allows nurses to take courses at their own pace and to learn about the materials which interest them. Most nurses feel that getting Nursing CEUs online is faster than other methods.
Are your nursing CEUS approved by ANCC?
ANCC is the American Nurses' Credentialing Center. They act as the regulators for nursing continuing education. They help ensure that ANCC Nursing CEU providers are providing quality content to nurses. Nurses can rest assured that ANCC is accepted by all state board of nursing!
How many CEUs do nurses need for renewal in 2020?
This varies by state. For more information we recommend visiting our CE requirements page, where you can find a full list of all CE requirements for nurses.
https://nursingcecentral.com/ce-requirements/
Can I get my Nursing CEUs online?
Absolutely! Our courses are designed to provide maximal convenience and ease-of-use for nurses. You can even take our courses on your phone or tablet!
How do I know if Nursing CE Central is legit?
Great question! You can find our accreditation information on the ANCC website, by visiting
https://www.nursingworld.org/organizational-programs/accreditation/find-an-accredited-organization/
Are your nursing CEUs accredited?
Absolutely! We are accreditation by the ANCC as well as multiple individual state board of nursing. You can rest assured that our CEUs will be accepted by your state board of nursing.
Are your CEUs no test nursing CEUs?
That is correct, we never require tests for our courses. Simply read the material, attest, and receive your certificate instantly!
Do you have free Nursing CEU courses?
Of course! You can sign up at any time and try a course for free before purchasing.
How can I get my nursing CEUs fast?
Though you are required to read all materials, online nursing CEUs are considered the fastest option for renewal due to the efficiency of technology.