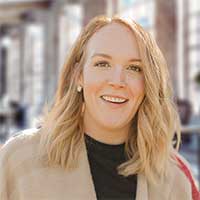 Author: Morgan Curry
BSN, RN
This fulfills the continuing education requirement of 4 contact hours on Bioterrorism in Nursing for the state of Nevada.  
With advancements of science and developments in microbial genetics, there is heightened concern regarding the abuse of these discoveries for acts of terrorism and war. Effective preparedness is a crucial asset to have in the management of an attack.  Nurses and other healthcare practitioners play a vital role in this preparedness. It is essential that they have some knowledge of the prevention and control practices as well as knowledge of the various biological, chemical, nuclear, and radioactive agents that may be used in a potential intentional attack. Arming healthcare providers with expertise in preparedness, management, and treatment will allow for a smoother transition of action if a public health emergency ensues. It is vital for nurses to understand bioterrorism in nursing as nurses would play a major role in treatment of individuals affected by such an event. 
Introduction 

 

Classification of Biological Weapons 

 

Biological Agents 

 

Chemical Agents 

 

Radioactive & Nuclear Agents 

 

Personal Protective Equipment 

 

Syndromic Surveillance & Reporting Procedures 
Nursing CE Central LLC is accredited as a provider of nursing continuing professional development by the American Nurses Credentialing Center's Commission on Accreditation.
In this course we will discuss bioterrorism in nursing. It will take the average learner 240 minutes to complete.
After completing this course, the learner will rate 4 out of 5 on the Likert Scale for their ability to:
Define the different between a bioterrorist attack and an act using weapons of mass

destruction

.

 

Understand the classification system of biological

weapons

.

 

Understand the major types of Class A biological weapons, how they can be used, and treatment for

exposure

.

 

Understand the different types of Chemical agents, how they can be used, and treatment for

exposure

.

 

Understand the different uses of radioactive and nuclear agents, and how to manage treatment for

exposure

.

 

Identify the different types of PPE that should be used in a bioterrorist

attack

.

 

Understand how syndromic surveillance is used in identifying potential acts of bioterrorism, the reporting

procedures

and the use of the Health Alert Network

.
Registered Nurses (RN)
Advanced Practice Registered Nurses (APRN)
Licensed Practical Nurses (LPN/LVN)
Requirement for Completion
Enrollment in the course by the learner
Read and learn all course materials
Complete the course evaluation
Attest and testify learning of the course materials
Accreditations + Approvals
American Nurses Credentialing Center (ANCC) (P0614)
California Board of Registered Nursing (CEP 17418)
Kentucky Board of Nursing (7-0090)
Louisiana State Board of Nursing (58)
New York State Department of Education (IC 208)
Florida Board of Nursing (50-23983)
Disclosure of Relevant Financial Relationships
Nursing CE Central nor any of the authors, planners, content experts, or any contributors have any relevant financial relationships with ineligible companies to disclose.
Course created on: March 23, 2021
Course Expires on: March 23, 2024