Illinois Alzheimer's and Dementia Training
Illinois Alzheimer's and Dementia Training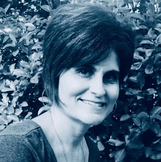 Author: Amy White
RN-MSN, Chief Nursing Officer
Many times, individuals, family members, and healthcare workers misinterpret symptoms as they are related to dementia because it can be rather difficult to differentiate what is normal age-related memory loss versus early signs of dementia.  Many of us tend to become more forgetful as we age, and may need a bit longer to remember things, become distracted more easily, or have issues with multi-tasking.  Even though these changes are normal and typically occur during middle age, they can very well become a nuisance and even frustrating at times.  But, how can one know that these are normal and are not an early symptom and determinant of dementia?  For most individuals, these changes are a normal result of aging, but it is important to understand the differences so diagnosis can be accurate and efficient in treating these individuals who are dealing with dementia.   
Introduction 

 

Dementia versus Age-Related Memory Loss

 

Treatment and Care of Alzheimer's Disease

 

Pharmacological Interventions

 

Non-pharmacological Interventions 

Common Types of Dementia

Effective Communication and Management of Care

Case Study

Moving Forward: The Future for Individuals With Dementia
Nursing CE Central LLC is accredited as a provider of nursing continuing professional development by the American Nurses Credentialing Center's Commission on Accreditation.
In this course we will discuss the diagnosis, treatment, and care of Alzheimer's Disease as well as other types of dementia. It will take the average learner 50 minutes to complete and awards 1 contact hour of nursing continuing education.
After completing this course, the learner will rate 4 out of 5 on the Likert Scale for their ability to:​
Understand the unique differences between dementia and age related memory loss in order to diagnose appropriately.

Identify the treatment and care of Alzheimer's disease.

Determine the common types of dementia.

Identify effective communication strategies and management of care for those with Alzheimer's.

 

Understand the future for individuals with Alzheimer's .
Registered Nurses (RN)
Advanced Practice Registered Nurses (APRN)
Licensed Practical Nurses (LPN/LVN)
Requirement for Completion
Enrollment in the course by the learner
Read and learn all course materials
Complete the course evaluation
Attest and testify learning of the course materials
Accreditations + Approvals
American Nurses Credentialing Center (ANCC) (P0614)
California Board of Registered Nursing (CEP 17418)
Kentucky Board of Nursing (7-0090)
Louisiana State Board of Nursing (58)
New York State Department of Education (IC 208)
Florida Board of Nursing (50-23983)
Disclosure of Relevant Financial Relationships
Nursing CE Central nor any of the authors, planners, content experts, or any contributors have any relevant financial relationships with ineligible companies to disclose.
Course created on: January 10, 2023
Course Expires on: January 10, 2026