Pain Management in Nursing
Pain Management in Nursing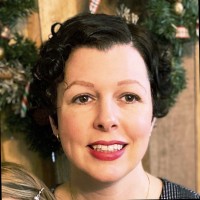 Author: Molina Allen
MSN, RN, CCRN
Pain is a subjective, complicated symptom that afflicts every human at some point in their lives. Managing pain within healthcare settings is a challenge and must take into consideration patient-centered preferences, treatment goals, as well as guidelines and laws from governing bodies. For many years, opioids were the first line of defense against acute and chronic pain conditions. With the opioid crisis, this mindset has been required to change.  
Epidemiology of Pain

 

Statistics

What is Pain and Why Does It Occur?

 

Identifying Types of Pain

Physical and Psychological Elements of Pain

Psychological Responses

 

Pain Management

Pharmacological Pain Treatments

 

Non-Pharmacological Treatment

Federal Laws on Opioid Prescribing and Use

Drug Classification and Schedule 

CDC Guidelines and Recommendations on Prescribing and Use

 

Drug Diversion Within the Healthcare System 

Risks of Opioid Use and Misuse

Perceived Barriers to Pain Management

Nursing Considerations and Interventions 

Pain Assessment and Screening Tools 

Nursing Interventions Related to Pain 

Conclusion

References 
Nursing CE Central LLC is accredited as a provider of nursing continuing professional development by the American Nurses Credentialing Center's Commission on Accreditation.
In this course we will discuss pain management. It will take the average learner 120 minutes to complete.  
After completing this course, the learner will rate 4 out of 5 on the Likert Scale for their ability to:
Identify contributing factors and consequences of the opioid crisis in the United States.




Define pain, including pathophysiology, stages, types, and risk factors.




Recognize multimodal pain treatment options including pharmacological, non-pharmacological and behavioral modification options. 

 

Differentiate psychological and physiological elements related to pain.



Registered Nurses (RN)
Advanced Practice Registered Nurses (APRN)
Licensed Practical Nurses (LPN/LVN)
Requirement for Completion
Enrollment in the course by the learner
Read and learn all course materials
Complete the course evaluation
Attest and testify learning of the course materials
Accreditations + Approvals
American Nurses Credentialing Center (ANCC) (P0614)
California Board of Registered Nursing (CEP 17418)
Kentucky Board of Nursing (7-0090)
Louisiana State Board of Nursing (58)
New York State Department of Education (IC 208)
Florida Board of Nursing (50-23983)
Dislcosure of Relevant Financial Relationships
Nursing CE Central nor any of the authors, planners, content experts, or any contributors have any relevant financial relationships with ineligible companies to disclose.
Course created on: March 02, 2021
Course Expires on: March 02, 2024