Get Started
This course is currently closed
Florida Recognizing Impairment in the Workplace
Florida Recognizing Impairment in the Workplace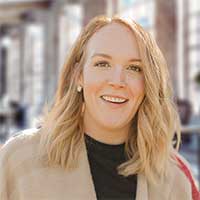 Author: Morgan Curry
BSN, RN
This fulfills the continuing education requirement of 2 contact hours on Recognizing Impairment in the workplace for the state of Florida.    
Substance use disorder, addiction, drug diversion, and other related impairment processes present a threat to the health and safety of those around them. Increasing in concern are overdoses and deaths that are on the rise due to substance abuse and addiction. Early identification of the signs and symptoms of a substance abuse disorder in the workplace contributes to reducing the risk and harm to patients and other healthcare team members. Co-workers play a crucial role in recognizing and reporting suspicious behaviors to their supervisors or appropriate personnel. 
Introduction 

 

 

Acknowledging the Problem

 

Definitions

 

Impairment Behaviors in the Workplace

 

Consequences of Drug Diversion and Substance Abuse in the Workplace 

 

Florida Rules and Regulations 

 

Reporting and Intervention

 

Return to

Practice

 

 

Considerations on Relapse

 

Conclusion

 
Nursing CE Central LLC is accredited as a provider of nursing continuing professional development by the American Nurses Credentialing Center's Commission on Accreditation.
In this course we will discuss how to recognize impairment in the workplace. It will take the average learner 120 minutes to complete.
After completing this course, the learner will rate 4 out of 5 on the Likert Scale for their ability to:

Understand and define the difference between substance abuse, addiction, drug diversion, and

impairment.

 




Understand behaviors and symptoms of substance abuse and how to recognize them in the

workplace.

 




Understand the consequences of all parties involved

related to impairment in the

workplace.

 




Understand the role of LPN in the state of Florida. 



Registered Nurses (RN)
Advanced Practice Registered Nurses (APRN)
Licensed Practical Nurses (LPN/LVN)
Requirement for Completion
Enrollment in the course by the learner
Read and learn all course materials
Complete the course evaluation
Attest and testify learning of the course materials
Accreditations + Approvals
American Nurses Credentialing Center (ANCC) (P0614)
California Board of Registered Nursing (CEP 17418)
Kentucky Board of Nursing (7-0090)
Louisiana State Board of Nursing (58)
New York State Department of Education (IC 208)
Florida Board of Nursing (50-23983)
Disclosure of Relevant Financial Relationships
Nursing CE Central nor any of the authors, planners, content experts, or any contributors have any relevant financial relationships with ineligible companies to disclose.
Course created on: February 02, 2021
Course Expires on: February 02, 2024