The Importance of Preconception Care
The Importance of Preconception Care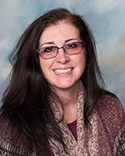 Author: Terri Thompson
DNP, RN
Why do women focus on their health prior to a pregnancy? Why is important to make health changes prior to pregnancy? Preconception care discussions can be done in any healthcare setting as well out in the community. Many women discuss their pregnancy plans with their family and friends long before discussing with their healthcare providers. It is important for all healthcare providers to understand what preconception care is, as well as its value to patients. 
Introduction

 

Preconception Care

 

Interconception Care

 

Preconception Care Planning

 

Folic Acid Supplementation

 

Preconception Healthcare Visit

 

Preconception vs. Prenatal Care

 

Case Study

 

Preconception Care Planning for Men

 

Case Study (cont.)

 

The Incidence of Unplanned Pregnancies

 

Pregnancy Complications Related to Underlying Health Problems

 

Impact of Life Course on Preconception Care, Health, and Pregnancy

 

Case Study (cont.)

 

Conclusion

References

 
Nursing CE Central LLC is accredited as a provider of nursing continuing professional development by the American Nurses Credentialing Center's Commission on Accreditation.
In this course we will discuss preconception care and its importance in healthcare. It will take the average learner 120 minutes to complete.
After completing this course, the learner will rate 4 out of 5 on the Likert Scale for their ability to:
Define preconception care.

 

Describe the difference between preconception and prenatal care.

 

Describe the importance of preconception care for both the patient and their partner.

 

Explain the importance of folic acid supplementation and its impact on health and pregnancy.

 

Identify potential pregnancy complications related to underlying health problems.

 

Discuss the impact that an individual's life course has on their health, pregnancy, and pregnancy outcomes.

 
Registered Nurses (RN)
Advanced Practice Registered Nurses (APRN)
Licensed Practical Nurses (LPN/LVN)
Requirement for Completion
Enrollment in the course by the learner
Read and learn all course materials
Complete the course evaluation
Attest and testify learning of the course materials
Accreditations + Approvals
American Nurses Credentialing Center (ANCC) (P0614)
California Board of Registered Nursing (CEP 17418)
Kentucky Board of Nursing (7-0090)
Louisiana State Board of Nursing (58)
New York State Department of Education (IC 208)
Florida Board of Nursing (50-23983)
Disclosure of Relevant Financial Relationships
Nursing CE Central nor any of the authors, planners, content experts, or any contributors have any relevant financial relationships with ineligible companies to disclose.
Course created on: June 25, 2021
Course Expires on: June 25, 2024