Utilizing Humor to Improve Pediatric Care
Contact Hours Awarded: 1.5
Utilizing Humor to Improve Pediatric Care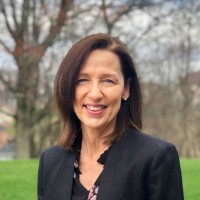 Author: Beth Malley
MSN, RN
The history of humor, laughter, and overall health has been a part of human civilization for centuries. There are examples throughout ancient history that showcase how people could recognize that a joyful spirit positively affected their health. For example, Greek physicians prescribed a visit to the hall of comedians as a part of the patient healing process. On top of this, 14th-century physicians would utilize humor during surgery to distract their patients, and in many cultures, serviced clowns/jesters would attempt to inspire laughter during procedures (1). As a pediatric health care provider, it's essential to recognize the importance that humor and laughter can play in the patient's experience and recovery. Developing skills and/or utilizing available resources can make a real difference for the pediatric patient, family, and community (8).  
Introduction

 

Current Practice

in Pediatric Care


Research

 

Humor

A

ges and

S

tages

in Pediatric Care


Humor

R

esources

in Pediatric Care


Conclusion

 

References

 
Nursing CE Central LLC is accredited as a provider of nursing continuing professional development by the American Nurses Credentialing Center's Commission on Accreditation.
In this course we will discuss how to utilize humor-based interventions to improve pediatric care. It will take the average learner 90 minutes to complete.
After completing this course, the learner will rate 4 out of 5 on the Likert Scale for their ability to:
Recognize the past and present beliefs about humor and good

health

.

 

 

Understand the benefits of humor in pediatric

care

.

 

Identify the current practice of humor therapy in

pediatrics

.

 

Recognize the direction of current humor research in

pediatrics

.

 

Differentiate ages, stages, and humor interventions in

pediatrics

.

 

Identify humor

resources

.

 
Registered Nurses (RN)
Advanced Practice Registered Nurses (APRN)
Licensed Practical Nurses (LPN/LVN)
Requirement for Completion
Enrollment in the course by the learner
Read and learn all course materials
Complete the course evaluation
Attest and testify learning of the course materials
Accreditations + Approvals
American Nurses Credentialing Center (ANCC) (P0614)
California Board of Registered Nursing (CEP 17418)
Kentucky Board of Nursing (7-0090)
Louisiana State Board of Nursing (58)
New York State Department of Education (IC 208)
Florida Board of Nursing (50-23983)
Disclosure of Relevant Financial Relationships
Nursing CE Central nor any of the authors, planners, content experts, or any contributors have any relevant financial relationships with ineligible companies to disclose.
Course created on: May 13, 2021
Course Expires on: may 13, 2024