Recognizing the Signs of Impaired Tissue Perfusion in Trauma Patients
Contact Hours Awarded: 1.5
Recognizing the Signs of Impaired Tissue Perfusion in Trauma Patients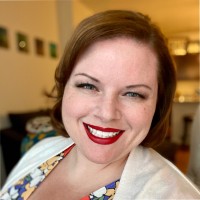 Author: Tiffany Jakubowski
MS, APRN, AGCNS-BC, CMSRN, ONC
Caring for a patient with traumatic injuries means paying attention to many different signs and symptoms at once, which is why these patients are often kept in the Intensive Care Unit (ICU) or other higher levels of care. A patient may initially be considered stable enough for a medical, surgical, or telemetry floor but then need to be transferred to a higher level of care due to a worsening condition. One sign of a worsening condition is impaired tissue perfusion. It is important that all nurses are aware of the signs of impaired tissue perfusion so they can act quickly to support their patient as required.   
Introduction 

 

Causes of Impaired Tissue Perfusion

Brain Perfusion


Renal Perfusion

Capillary Refill: Impaired Tissue Perfusion Assessment

Distal Pulses: Impaired Tissue Perfusion Assessment


Conclusion

Case Study

References
Nursing CE Central LLC is accredited as a provider of nursing continuing professional development by the American Nurses Credentialing Center's Commission on Accreditation.
In this course we will discuss the signs, symptoms, and importance of recognizing impaired tissue perfusion in trauma patients quickly. It will take the average learner 90 minutes to complete.
After completing this course, the learner will rate 4 out of 5 on the Likert Scale for their ability to:
Identify three causes of impaired tissue perfusion.

 

Identify three assessment skills for impaired tissue perfusion.

 

State three assessment findings which require notifying the provider.

 
Registered Nurses (RN)
Advanced Practice Registered Nurses (APRN)
Licensed Practical Nurses (LPN/LVN)
Requirement for Completion
Enrollment in the course by the learner
Read and learn all course materials
Complete the course evaluation
Attest and testify learning of the course materials
Accreditations + Approvals
American Nurses Credentialing Center (ANCC) (P0614)
California Board of Registered Nursing (CEP 17418)
Kentucky Board of Nursing (7-0090)
Louisiana State Board of Nursing (58)
New York State Department of Education (IC 208)
Florida Board of Nursing (50-23983)
Disclosure of Relevant Financial Relationships
Nursing CE Central nor any of the authors, planners, content experts, or any contributors have any relevant financial relationships with ineligible companies to disclose.
Course created on: June 04, 2021
Course Expires on: June 04, 2024