Attention Deficit Hyperactivity Disorder: ADHD in Children
Course Highlights
---
In this course we will learn about ADHD in children, and why it is important for pediatric healthcare providers to identify the signs and treatment options.
You'll also learn the basics of diagnosing and treating children with ADHD, as well as various interventions.
You'll leave this course with a broader understanding of the long-term effects of ADHD if left untreated from childhood.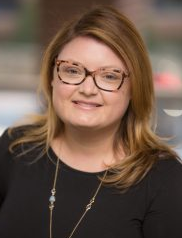 Course By:
Elizabeth Miller Walters
DNP, CPNP, RN
Read Course  |  Complete Survey  |  Claim Credit
The following course content
Attention deficit and hyperactivity disorder (ADHD) can lead to negative outcomes for children, their families, and communities if left untreated. Untreated ADHD in children has the potential to lead to long-term academic underachievement (14). It is vital for nurses and healthcare providers to recognize the signs and symptoms of ADHD in children, so they are able to reach their full potential.  
Introduction
Symptoms of ADHD in children are characterized by impulsivity, hyperactivity, and/or inattention (1). ADHD is both the most common mental health disorder as well as the second most diagnosed chronic condition for children; Nearly 9% of U.S. children ages 2-17 have been diagnosed (2). Further, nearly one-fourth of ADHD diagnosed patients have not received any treatment (2).  
Nurses, school nurses, and primary care providers are often the first healthcare providers alerted to possible symptoms of ADHD in children. However, with the current shortage of specialty providers, including child psychiatrists and developmental pediatricians, this can impact the overall care of children with ADHD (1,16, 17). Providers must utilize evidence-based practice protocols from the American Academy of Pediatrics' (AAP) Clinical Practice Guidelines (CPS) in order to treat ADHD in children (17). The AAP guidelines recommend specific diagnostic criteria, assessment of coexisting conditions including emotional or behavioral, developmental, and physical, parent and teacher symptom rating scales, medication treatment, and behavior therapy (17). Efforts must be made to improve concordance with the AAP ADHD CPGs (4, 7).  It is important for healthcare providers to recognize the symptoms of ADHD in children and get them the care that they need in order to reduce the negative outcomes of untreated ADHD. 

Self Quiz
Ask yourself...
What has your experience been with ADHD as a nurse or healthcare provider?

In your community, who is typically diagnosing and treating ADHD?

Does your community have access to a developmental pediatrician for children with ADHD?

How would you improve access to care for kids with ADHD? 
Epidemiology
The symptoms of ADHD in children will present during young childhood, and in most cases, will continue to present well into adulthood (17). The median age of diagnosis of ADHD is seven, and half of children were diagnosed by their primary care provider (12). Boys have a two times higher prevalence of ADHD than girls (17).  
Children with ADHD can have impacted social skills, often seeming to behave younger than their actual age. Additionally, they have difficulties forming friendships and struggle with long-term social problems (15). It is possible for children with ADHD to be rejected by their peers because of impulsive or hyperactive behaviors (9). If untreated, ADHD in children can result in poor listening skills and being easy to anger, leading to potential impairments in family relationships (8). Additionally, mental health issues in adulthood are more likely to present if ADHD is not treated during childhood (10). For example, parents with untreated ADHD can develop negative relationships with their children and frustrate easily (8).  
There is a strong association with untreated ADHD in children and substance abuse as well as increased risk for difficulty with law enforcement and higher rates of motor vehicle accidents (10, 3, 6, 5).   

Self Quiz
Ask yourself...
ADHD is very prevalent; think back to your patients that you have cared for, does anyone come to mind who may have had untreated ADHD?  
Diagnosing and Treating ADHD
in Children
Diagnosing ADHD
Diagnosing ADHD in children is a lengthy process and can sometimes be frustrating for families going through it. ADHD has two main categories of symptoms including the hyperactivity/impulsivity subset and the inattention subset (1). It is important to note that for a diagnosis, the symptoms must be present in more than one location (e.g. school and home or home and after–school activities). Symptoms must occur often, persist for more than six months, have an onset before the age of 12, and be disproportionate for the developmental level of the child (11).  
Oftentimes, parents, teachers, coaches, and other caregivers will report symptoms. Our job, as pediatric care providers, is to gather this information and help make the diagnosis. The AAP recommends the use of the Vanderbilt Assessment Scales for assistance with diagnosis and tracking of ADHD symptoms over time (13, 17). 
Hyperactivity/Impulsivity Symptoms

 

 

Inattention Symptoms

 

 

Excessive interrupting  

Careless mistakes

 

Problems remaining seated when it is required

 

Trouble maintaining attention at home, school or other activities

 

Restlessness or running around or climbing at inappropriate times in younger children

 

Appears to not listen, even when being addressed

 

Hard time playing quietly

 

Trouble following through (e.g. chores, homework, school assignments)

 

Excessive talking

 

Problems organizing tasks or belongings

 

Hard time awaiting turns

 

Avoiding tasks that require longer attention span

 

Blurting out answers before question is finished

 

Seems to lose items needed for activities (e.g. sports equipment, school assignments, books)

 

Excessive fidgetiness (squirming in seat, tapping hands/feet)

Distracted by non-important stimuli

 

Forgetful in routine activities (e.g. chores or homework)

 
The evaluation for ADHD in children must be comprehensive so that a diagnosis can be confirmed, and other diagnoses can be excluded. Providers must review the family, social, and patient's medical histories (11). It is also essential to review the family history of ADHD and other mental health diagnoses. Providers must also review and confirm that these symptoms are occurring in more than one environment (17). One way to do this is for teachers to complete the Vanderbilt Assessment Scales, there are both teacher and parent versions to aid in the diagnosis of ADHD (13, 17). The diagnostic process can and often takes more than one visit to complete (17).  
The physical exam for children who are undergoing an evaluation for ADHD is very important. Vital signs must be obtained along with height, weight, and head circumference (11). Providers must complete a full neurologic exam and asses for dysmorphic features (e.g. key features that may be present in Fragile X). Providers must pay close attention to the child's behavior in the office- is the child up and down on the exam table? How are they communicating with you? With the caregiver? 
Treatment for ADHD
Treatment for ADHD is multimodal and involves medication, school-based, family, and behavioral interventions (11). It is important for providers and families to base decisions about treatment on the risks and benefits of the treatment (11). Providers and families should use shared decision–making to set SMART (specific, measurable, attainable, realistic, and time–sensitive) goals regarding treatment. 
 

Behavior Therapy

 

Medication Therapy

 

Medications

 

Preschool Age (4-5)

 

Behavior therapy is recommended as the initial therapy 

Addition of medication to behavior therapy can be considered if child's functioning continues to be affected after behavior therapy 

Methylphenidate 

School Age (

>

6 Years)

 

Behavior therapy in conjunction with medication as initial therapy 

Initial treatment with stimulant medication  

Short–acting stimulants 

Long-acting stimulants 

Atomoxetine 

Extended–release alpha-2 adrenergic agonists 
Behavior Interventions/Therapy
Behavior interventions are a central part of treatment for ADHD in children (17). The goal of behavior interventions includes changing the social and physical environment of the child with ADHD using rewards and not punishment to change their behavior (17). The principles of behavior therapy include identifying the signals of the behavior families would like to target and to change the consequences of that behavior (11). There are many programs for guardians to sign up for so they can learn the principles of behavior therapy (e.g. Triple P Parenting Program). Key components that can help improve the behavior of children with ADHD include:  
M

aintaining a daily schedule

.

 

R

educing distractions

.

 

H

aving the child help set small and attainable goals

.

 

U

sing charts or checklists for the child to help stay on targe

t

.

 

L

imit

ing

choices

.

 

R

eward

ing

positive behavior

.

 

I

dentify

ing

and stop

ping

unintentional reinforcement of negative behavior

.

 

U

sing

calm d

iscipline

methods (time out

or

distraction) (

11

)

.



Medications
There are hundreds of different ADHD medications available. Finding the right one for a child with ADHD sometimes feels more like an art than science. Some key considerations when choosing an agent include how long you want the medication to work, if the child can swallow pills or if the tablets can be crushed, if the family wants to avoid administration of medication at school, the possible side effects of the medication, and the expense to the family (11).   
 

Advantages

 

Disadvantages

 

Examples

 

Short-Acting Stimulants

 

Lots of safety and efficacy data 

Many different formulations available (tablets, liquids, chewable) 

Multiple times per day dosing required if the patient needs full day coverage

 

Long-Acting Stimulants

 

Dosing once per day 

Side effects last longer 

Less generic options available, so cost can be an issue for patients 

Quillichew ER

 

Ritalin LA

 

Focalin XR

 

Adderal XR

 

Aptensio XR

 

Lisdexamfetamine (Vyvanse)

 

Atomoxetine

 

Dosed once daily 

Not a controlled substance 

Not a stimulant 

Has lower efficacy than stimulant 

Risk of suicidal ideation 

Can take up to two weeks to reach "steady state" in blood 

Extended Release Alpha-2 Adrenergic Agonists

 

Not a controlled substance 

Can help treat coexisting conditions (e.g. trouble sleeping) 

Lower efficacy than stimulant 

Can take up to two weeks to reach "steady state" in blood 
Stimulant medications used to treat ADHD in children have common side effects that must be monitored and addressed. Some side effects can be managed with the child and families, and sometimes medications must be stopped or changed due to the side effects. Decreased appetite is a common side effect of stimulants and can be managed by ensuring children eat before or at the time of their ADHD medication (11). They should also be encouraged to eat small snacks when they are not feeling hungry that are rich in nutrients and calories (e.g. peanut butter and apple, yogurt with pretzels). Some children can experience poor growth while on stimulant medications. If a child has a slowdown in their growth, providers and families should consider a drug holiday. A drug holiday is when a child goes off the medication at certain times to promote growth (e.g. on the weekends or during school breaks) (11). Some children can experience trouble falling asleep due to their stimulant use. If a child is having trouble falling asleep, it is important to assess the time of day the medication is being administered or see if a short–acting preparation can be used instead of a long–acting (11).   
Case Study
of ADHD in Children

Tyler is a seven-year-old first-grader who lives with his mother, brother, and great-grandmother. He is frequently getting in trouble, cannot sit still, doing very poorly in school and is always being punished. His teacher calls home a lot, and the reports are negative. His great-grandmother, Mimi, "cannot handle him" anymore and Tyler's mom is concerned that she will stop watching the boys for her when she goes to work. Tyler's mother calls the nurse triage line to talk to someone at their primary care office and see if this is just "boys will be boys" behavior or if something else could be going on with Tyler. Her older son does not act like this, so she is concerned that his behavior is something more. 
What screening forms do you think Tyler's PNP will recommend?  

What hyperactivity/impulsivity criteria and inattention criteria does Tyler already meet based on your phone call with his mom?  

What will be important for Tyler's PNP to address during the telehealth visit?

Tyler and his mother log into their telehealth visit, and his mom reports to Dr. Miller DNP, CPNP, RN that Tyler has been struggling with behavior problems for "a while now." But it has gotten much worse in first grade. His teacher is always calling home to report that Tyler cannot sit still, he's constantly climbing up and down, and he blurts out the answers to all the questions before she can even get through them. At school, he has even run out of the classroom several times when he sees his brother walk by, which is making things unsafe for him. At home, Tyler is "all over the place," he is always losing stuff (i.e. his homework), he never stops talking, he and his brother fight constantly over the Nintendo Switch because Tyler just "can't wait for his turn." Tyler's mom reports that he acts so much younger than kids his age and even than his own brother at the same age.  
During the visit, Dr. Miller notices that Tyler is climbing about behind his mom. He does blurt out the answers to her questions before his mom can answer them, and at one point he comes over and starts pounding on the screen and keyboard. He notices a photograph of Dr. Miller's dog in the background of her office, and despite redirection multiple times by Dr. Miller, he continually asks to see her dog, who is not at the office.  
What additional hyperactivity/impulsivity criteria do you note that Tyler meets? 

What additional inattention criteria do you note that Tyler meets? 

Have you ever encountered a pediatric patient in your own practice like Tyler? Were they diagnosed with ADHD? 

What would be some additional questions that would be important for Dr. Miller to ask regarding Tyler? 

How can Dr. Miller confirm that Tyler is having these symptoms in more than one environment (e.g. home and school)?  
Dr. Miller assures Tyler's mother that she can help with Tyler's behavior. However, she needs to get some additional information from Tyler's mother, Mimi, and his teachers. Dr. Miller asks that everyone complete the Vanderbilt Assessment Scales and that Tyler's mother returns them through the electronic medical record provider to the patient email system. They set up a face-to-face appointment for the following week to review the results of the forms and check in on Tyler's health status and do a physical exam. 
What would be some important parameters for Dr. Miller and her team to be looking for in a physical exam?  

Why does Mimi need to complete a Vanderbilt Assessment Scale? 
Tyler's mother returned all the forms to Dr. Miller, and she then scored them. The forms show that Tyler has both inattentive and hyperactive behaviors both at home (for Mimi and mom) and school. Tyler comes in for his face-to-face appointment, and his height and weight, and head circumference are all in the 60th percentile. His neurologic exam is normal, and he has no dysmorphic features. During the exam, he is very active. He is constantly climbing up and down on the exam table, he asks for snacks and juice frequently from the clinic staff, and he raids the "treasure chest" even though he didn't get a shot today. He disrupts the nursing staff several times while they are attempting to get his hearing and vision screening completed. The nursing staff is unable to complete the hearing screening because Tyler just could not focus enough to follow directions. When the visit was complete, he left his hand-held video game in the room, and Dr. Miller had to chase the family out with it, so he didn't forget it. Dr. Miller noted that his mom reminded him six times to put his hand-held video game in his backpack before leaving.  
Does the face-to-face visit help Dr. Miller with any further information about Tyler? 

Why would a hearing screening be important for Tyler to get?  

What additional criteria did Tyler meet during this face-to-face visit for ADHD? 

Do you think that Tyler could have something else going on? What additional conditions are you concerned about for Tyler?

Dr. Miller diagnoses Tyler with ADHD and is coming up with a treatment plan for him and his family. She has a conversation with Tyler's mom during the visit, and they decide that medication and behavior therapy would be a good option for him. His mom is wondering what behavior therapy is and how she is going to get all of this done? She's also worried about the side effects of ADHD medication because her nephew is on ADHD medication and has had a lot of side effects. 
What behavior therapy would you recommend for Tyler's mom?  

Are there any other people in Tyler's life that should be included in his behavior therapy plan? 

What SMART goals could Tyler, his mom and Dr. Miller set for his return visit in two weeks regarding his behavior therapy? 

Dr. Miller and Tyler's mom discuss the Triple P Parenting program because their state offers it online and it is free. Tyler's mom also wants to complete the program with Mimi because she helps take care of the boys, plus Mimi uses a lot of "old school" punishment and shaming for Tyler's behavior. 
What questions should you ask mom and Tyler before making a medication recommendation?

Tyler is not comfortable swallowing pills, has his important classes in the morning at school, and his "specials" such as PE and art after lunch. Dr. Miller and Tyler's mom discuss trialing short-acting methylphenidate for Tyler to see how he does and if he gets too many side effects. Tyler's mom says she will discuss this plan with his school and teachers.  
What side effects should Dr. Miller discuss with Tyler's mom regarding the short-acting methylphenidate?  

Is Tyler's growth a concern currently? 
Tyler is doing exceptionally well since his diagnosis and treatment. Dr. Miller has had to make a few medication changes along the way as he has grown and his needs have changed (e.g. more homework, sports practices). He has experienced some side effects over the years, mainly appetite suppression. He has grown into a wonderful, smart, sweet, and sensitive middle schooler. His grades average between A's and B's. He loves nature and math. Mimi loves spending time with Tyler, and they enjoy playing card games together.   
Conclusion
ADHD is a common chronic disorder in children. It is important to recognize the signs and symptoms of ADHD in children, including hyperactivity and impulsivity symptoms along with inattention symptoms. The care of children with ADHD is multimodal and requires the whole family and community to assist with behavioral interventions. For children who are on ADHD medication, it is important to monitor closely for side effects and growth. ADHD can be well managed by primary care providers and families. Children with ADHD can be very successful if provided the right tools for success.  
References + Disclaimer
American Psychiatric Association. (2013). Attention-deficit/hyperactivity disorder. In:

Diagnostic and Statistical Manual of Mental Disorders, Fifth Edition

, American Psychiatric Association, Arlington, VA

 

Danielson ML, Bitsko RH, Ghandour RM, Holbrook JR, Kogan MD, Blumberg SJ. (2018) Prevalence of Parent-Reported ADHD Diagnosis and Associated Treatment Among U.S. Children and Adolescents, 2016.

J Clin Child Adolescent Psychol

.

47

(2), 199-212. doi:10.1080/15374416.2017.1417860

 

Elkins IJ, McGue M, Iacono WG. (2007) Prospective effects of attention-deficit/hyperactivity disorder, conduct disorder, and sex on adolescent substance use and abuse.

Arch Gen Psychiatry

.

64

(10), 1145-1152. doi:10.1001/archpsyc.64.10.1145

 

Epstein JN, Kelleher KJ, Baum R, et al. (2014). Variability in ADHD care in community-based pediatrics.

Pediatrics

.

134

(6),1136-1143. doi:10.1542/peds.2014-1500

 

Fischer M, Barkley RA, Smallish L, Fletcher K. (2007). Hyperactive children as young adults: driving abilities, safe driving behavior, and adverse driving outcomes.

Accid Anal Prev

.

39

(1), 94-105. doi:10.1016/j.aap.2006.06.008

 

Fried R, Petty CR, Surman CB, et al. (2006). Characterizing impaired driving in adults with attention-deficit/hyperactivity disorder: A controlled study.

J Clin Psychiatry

.

67

(4), 567-574.

 

Geltman PL, Fried LE, Arsenault LN, et al. (2015). A planned care approach and patient registry to improve adherence to clinical guidelines for the diagnosis and management of attention-deficit/hyperactivity disorder.

Academic Pediatrics

15

(3), 289-296. doi:10.1016/j.acap.2014.12.002

 

Ginsberg Y, Quintero J, Anand E, Casillas M, Upadhyaya HP. (2014). Underdiagnosis of attention-deficit/hyperactivity disorder in adult patients: a review of the literature.

Primary Care Companion CNS Disorders.16(

3). doi:10.4088/PCC.13r01600

 

Hoza, B. (2013). Peer functioning in children with ADHD.

Journal of Pediatric Psychology. 32

(6). https://doi.org/10.1093/jpepsy/jsm024

 

Huntley Z, Maltezos S, Williams C, et al. (2012). Rates of undiagnosed attention deficit hyperactivity disorder in London drug and alcohol detoxification units.

BMC Psychiatry

.

12

, 223. doi:10.1186/1471-244X-12-223

 

Krull, K. (2019a). Attention Deficit Hyperactivity Disorder in Children and Adolescents:  Clinical Features and Diagnosis. 

Up to Date

. https://www-uptodate-com.

 

Krull, K. (2019). Attention Deficit Hyperactivity Disorder in Children and Adolescents:  Clinical Features and Diagnosis. 

Up to Date

. 

https://www.uptodate.com/contents/attention-deficit-hyperactivity-disorder-in-children-and-adolescents-clinical-features-and-diagnosis

National Initiative for Children's Healthcare Quality. (2002). Vanderbilt Assessment Scales, Used for diagnosing ADHD. https://www.nichq.org/sites/default/files/resource-file/NICHQ_Vanderbilt_Assessment_Scales.pdf

 

Powers RL, Marks DJ, Miller CJ, Newcorn JH, Halperin JM. (2008). Stimulant treatment in children with attention-deficit/hyperactivity disorder moderates adolescent academic outcome.

Journal of Child Adolescent Psychopharmacology

.

18

(5), 449-459. doi:10.1089/cap.2008.021

 

Taylor E, Chadwick O, Heptinstall E, Danckaerts M. (1996). Hyperactivity and conduct problems as risk factors for adolescent development.

J Am Acad. Child Adolescent Psychiatry

.

35

(9), 1213-1226. doi:10.1097/00004583-199609000-00019

 

Wolraich, M. L., Hagan, J. F., Allan, C., Chan, E., Davison, D., Earls, M., Evans, S. W., Flinn,  S. K., Froehlich, T., Frost, J., Holbrook, J. R., Lehmann, C. U., Lessin, H. R.,  Okechukwu, K., Pierce, K. L., Winner, J. D., Zurhellen, W., & SUBCOMMITTEE ON  CHILDREN AND ADOLESCENTS WITH ATTENTION-DEFICIT/HYPERACTIVE  DISORDER. (2019). Clinical Practice Guideline for the Diagnosis, Evaluation, and  Treatment of Attention-Deficit/Hyperactivity Disorder in Children and Adolescents. 

Pediatrics

, 

144

(4). https://doi.org/10.1542/peds.2019-2528
Disclaimer:
Use of Course Content. The courses provided by NCC are based on industry knowledge and input from professional nurses, experts, practitioners, and other individuals and institutions. The information presented in this course is intended solely for the use of healthcare professionals taking this course, for credit, from NCC. The information is designed to assist healthcare professionals, including nurses, in addressing issues associated with healthcare. The information provided in this course is general in nature and is not designed to address any specific situation. This publication in no way absolves facilities of their responsibility for the appropriate orientation of healthcare professionals. Hospitals or other organizations using this publication as a part of their own orientation processes should review the contents of this publication to ensure accuracy and compliance before using this publication. Knowledge, procedures or insight gained from the Student in the course of taking classes provided by NCC may be used at the Student's discretion during their course of work or otherwise in a professional capacity. The Student understands and agrees that NCC shall not be held liable for any acts, errors, advice or omissions provided by the Student based on knowledge or advice acquired by NCC. The Student is solely responsible for his/her own actions, even if information and/or education was acquired from a NCC course pertaining to that action or actions. By clicking "complete" you are agreeing to these terms of use.
Give us your thoughts and feedback
References + Disclaimer
(1) Ratson, M. (2017, March 09). The value of ANGER: 16 reasons it's good to get angry. Retrieved February 17, 2021, from https://www.goodtherapy.org/blog/value-of-anger-16-reasons-its-good-to-get-angry-0313175 
(2) National Institute for the Clinical Application of Behavioral Medication. (2020, August 28). How anger affects the brain and body [infographic]. Retrieved February 18, 2021, from https://www.nicabm.com/how-anger-affects-the-brain-and-body-infographic/ 
(3) Okuda, M., Picazo, J., Olfson, M., Hasin, D., Liu, S., Bernardi, S., & Blanco, C. (2015, April). Prevalence and correlates of anger in the community: Results from a national survey. Retrieved February 19, 2021, from https://www.ncbi.nlm.nih.gov/pmc/articles/PMC4384185/ 
(4) Brooker, C. (2017, July). Communication with angry patients through de-escalation. Retrieved February 18, 2021, from https://www.elsevierclinicalskills.co.uk/SampleSkill/tabid/112/sid/1727/Default.aspx 
(5) Moyer, N. (2019, April 22). Amygdala hijack: What it is, why it happens and how to make it stop. Retrieved February 18, 2021, from https://www.healthline.com/health/stress/amygdala-hijack#overview 
(6) Seladi-Schulman, J. (2018, March 21). Hypothalamus: Anatomy, function, diagram, conditions, health tips. Retrieved February 18, 2021, from https://www.healthline.com/human-body-maps/hypothalamus 
(7) Seladi-Schulman, J. (2018, June 11). Pituitary gland overview. Retrieved February 18, 2021, from https://www.healthline.com/health/human-body-maps/pituitary-gland 
(8) Awdish, R., & Berry, L. (2017, October 13). The importance of making time to really listen to your patients. Retrieved February 24, 2021, from https://www.physicianleaders.org/news/the-importance-of-making-time-to-really-listen-to-your-patients#:~:text=Actively%20listening%20conveys%20respect%20for,to%20truly%20listen%20to%20patients 
(9) Price, O., & Baker, J. (2012). Key components of de-escalation techniques: A thematic synthesis. Retrieved February 25, 2021, from https://www.researchgate.net/profile/Owen-Price-2/publication/221837683_Key_components_of_de-escalation_techniques_A_thematic_synthesis/links/5a1e8b21458515a4c3d1faa0/Key-components-of-de-escalation-techniques-A-thematic-synthesis.pdf 
Disclaimer:
Use of Course Content. The courses provided by NCC are based on industry knowledge and input from professional nurses, experts, practitioners, and other individuals and institutions. The information presented in this course is intended solely for the use of healthcare professionals taking this course, for credit, from NCC. The information is designed to assist healthcare professionals, including nurses, in addressing issues associated with healthcare. The information provided in this course is general in nature and is not designed to address any specific situation. This publication in no way absolves facilities of their responsibility for the appropriate orientation of healthcare professionals. Hospitals or other organizations using this publication as a part of their own orientation processes should review the contents of this publication to ensure accuracy and compliance before using this publication. Knowledge, procedures or insight gained from the Student in the course of taking classes provided by NCC may be used at the Student's discretion during their course of work or otherwise in a professional capacity. The Student understands and agrees that NCC shall not be held liable for any acts, errors, advice or omissions provided by the Student based on knowledge or advice acquired by NCC. The Student is solely responsible for his/her own actions, even if information and/or education was acquired from a NCC course pertaining to that action or actions. By clicking "complete" you are agreeing to these terms of use.
To receive your certificate