Nursing Documentation 101
Course Highlights
---
In this course you will learn about nursing documentation and why it is important to distinguish between improper documentation from proper documentation.
You'll also learn the basics of privacy and security.
You'll leave this course with a broader understanding of what effective charting looks like, as well as ineffective charting.
Contact Hours Awarded: 2.5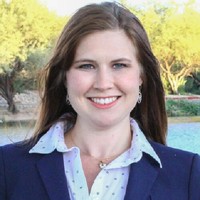 Course By:
Jillian Hay-Roe
RIC-NIC, BSN
Read Course  |  Complete Survey  |  Claim Credit
The following course content
Nursing documentation is at best a useful tool for communication and at worst a necessary evil. It is well-known that documenting is one of the most tedious aspects of bedside nursing. It takes time away from patient care and may be used for (or against) you in court. In this CE module we will learn how to document properly. Proper documentation is an essential for defense against claims and continuity/quality of care in nursing.
Introduction to Nursing Documentation
"I just love charting," said no nurse, ever. If you ask most people why they want a career in healthcare, their response is that they want to help people. They did not want to spend hours in front of a computer clicking boxes. This time-consuming task of documenting in the medical record, or charting, is dull, repetitive, and sometimes disconcerting. It takes time away from being able to provide care for the patient. Yet documentation in the medical record is truly a vital part of patient care.
Nursing documentation fills a significant portion of the medical record. Nurses need make sure what they are adding is accurate and complies with the guidelines set by their facility and the state board. This principle is the same, even though there are differences to be aware of now that the electronic medical record has become the standard.

Self Quiz
Ask yourself...
What are your experiences with charting?  Have you seen examples of correct charting, as well as incorrect nursing documentation charting practices in your field?
The Who, What, When, Where, Why, and How of Nursing Documentation
Who
There are approximately 2.9 million working RNs in the United states, with about 1.6 million working in hospitals (1). Nurses on a med-surg unit typically spend about one-third of their total working hours documenting (2). Considering a nurse on a med-surg floor spends about 2.5 hours per shift charting, that roughly translates into 7 billion hours spent charting nursing documentation each year. And that is only for the nurses!
Every discipline of the healthcare team contributes to the patient's medical record. These different clinicians may not have the opportunity to report off to one another, and they must refer to the medical record to gather the information they need in order to care for the patient. Even kitchen staff responsible for preparing meals for patients must be able to see the dietary order for the patient. The following are a few examples of the clinicians who contribute to or review the patient's medical record:
Medical Team: physicians, nurse practitioners, physician assistants, surgeons, specialists, residents
Nurses and LPNs
Medical Assistants, CNAs, patient care assistants or technicians
Specialty technicians: radiology, anesthesia
Therapists: physical, speech, occupational, respiratory
Pharmacists
Dieticians
Case managers or social workers
Coding and billing specialists
Researchers
What
The primary purpose of the medical record is to communicate data about the patient and care provided between different members of the healthcare team. The bulk of the medical record is a collection of assessment data obtained from the patient. Details concerning assessments and results from lab tests or radiology comprise a large portion of the data. Assessment data is usually collected on a flow sheet system. Progress notes are written by the medical team or therapists and help to guide the intended plan of care for the patient. This is considered narrative charting. The medical record also includes orders for prescribed medications and treatments from the medical team. The following are typical components found in a patient's medical record.
Patient demographics: name, age, gender, contact information, language, and insurance information
Past medical history: surgeries, chronic conditions, family history, allergies, and home prescriptions
History and Physical (H&P): this can contain information about admitting diagnosis or chief complaint and narrative of the story leading to admission
Flowsheet of assessment data: vital signs, head-to-toe assessment, intake and output record
Laboratory test results
Diagnostic test results: from radiology or procedures
Clinical notes: progress notes from the medical team, procedure notes, notes from consulting clinicians, education provided, and discharge planning
Treatment orders
Medication Administration Record (MAR)
When
The medical record should document every interaction the patient had with a member of the healthcare team. An encounter is created upon admission and everything occurring during a particular admission becomes part of the medical record. Phone calls made to patients and/or families may also become a part of the medical record.
Where
Medical records are stored in various ways depending on their format and the facility. Paper records from small outpatient offices may be kept onsite. Records are now largely kept electronically. This is referred to as the electronic medical record (EMR) or electronic health record (EHR) and consists of Protected Health Information (PHI). They will be stored on a secure server, typically only accessible by authorized personnel.
Why
The medical record is essential to nursing documentation for several reasons. The primary reason for the medical record is that it allows members of the healthcare team the ability to review and analyze data in order to deliver appropriate care. It allows clinicians to keep track of all the care that has already been completed for the patient. It also provides the patient with a record of the treatment they received for as part of their lifetime medical history. The medical record is used for coding and creating a bill for the services the patient received. Medical records may also be used for reviewing processes and research purposes. Ultimately, it is also a legal document and may be used in a court of law as applicable.
How
Medical records are in the final stages of evolution from a paper chart to an electronic medical record system (EMR). By 2017, 96% of acute care hospitals and over 80% of physician offices possessed certified health IT (3). This migration of medical records from paper to electronic format was made possible with advances in technology in the last 30 years. The EMR allows members of the healthcare team to access the medical record instantaneously and improves continuity of care. Utilization of the EMR ultimately reduces costs in healthcare (4) and increases efficiency.
While EMR does have some drawbacks, the benefits that it provides are substantial enough that the government has encouraged its adaptation. The Health Information Technology for Economic and Clinical Health (HITECH) Act was enacted in 2009. This program provided tens of billions of dollars in financial incentives for healthcare facilities to adopt an EMR system (5,6).

Self Quiz
Ask yourself...
Make your own reference chart of the Who, What, When, Why, and How of nursing documentation.
Privacy and Security in Nursing Documentation
Since 1996, HIPAA, The Healthcare Information Portability and Accountability Act, has been the governing legislation that provides for the privacy protection of medical records. Compliance with HIPAA mandates that anyone who interacts with patients receives training that will ensure that they will maintain privacy for the patient. Part of the HIPAA legislation also allows the patient to request their medical records.
The patient also has the right to request to amend their medical record. Patient permission must be given prior to a third party's access to their medical record (7). HIPAA legislation was introduced at the advent of EMR technology. A provision of HIPAA provided a framework to ensure privacy of electronic health records (8). However, breaches in security by hackers or cyberterrorists remains a potential threat.
Benefits of the EMR
Immediate data accessibility and communication of patient status

Clinicians can view records remotely, analyze the findings, and place orders immediately for faster patient treatment.
Multiple clinicians can view the chart at one time.
Records can be viewed easily from previous admissions and/or outpatients visits easily.
Records can be instantly shared between facilities (in instances of shared systems).

Reduction in errors

Errors due to misinterpretation of handwriting in nursing documentation are eliminated.
Allows for increased safety checks. The EMR can be set to flag missing components of information, tasks that were not yet completed or are overdue, recognize duplicates, and present warnings if documentation has not yet been validated or "signed."
Scanning medications is possible with EMR systems to reduce the risk of medication administration errors.

Assists with appropriate billing by capturing charges of services provided to the patient.
The EMR can provide reminders for necessity of certain preventative health screenings or vaccines.
Automatic "signature" of data is completed simply by the user logging in with a unique ID and password. All entries are date and time stamped. If a correction is made, the original data can be accessed.
Accessing patient EMR is tracked and can be audited to protect patient privacy from unnecessary viewing.
Downsides of the EMR
It is expensive to convert records system to an electronic system:
The initial cost of the EMR software is very expensive
More work hours must be paid for staff training and coverage of patients during initial implementation of the program
Maintaining appropriate encryption and cybersecurity technology against viruses and hacking are also a costly component
Computer systems can be temporarily inaccessible, for example when updates and reboots are required. Paper charting is still necessary in the interim.
Template charting has limitations (9). Templates for nursing documentation may not exist for a specific problem and does not accurately reflect the patient's condition. Atypical patients may have multiple problems or extensive interventions that must be documented in detail.
Templates may also encourage cloned or copied documentation. It creates unnecessary redundancy and at times inaccurate information in the EHR. Some EHR systems are designed to facilitate cloning with such popular features as:
"Make me the author" to assume the content of another person's entry
"Demo recall" of "Duplicate Results" to copy forward vital signs or assessment data
"Smart phrases" pulls in specific identical data elements
Automated insertion of previous or outdated information through EHR tools, when not modified to be patient-specific and pertinent to the visit, may raise significant quality of care and compliance concerns.

Self Quiz
Ask yourself...
Create a T-chart of the benefits versus downsides to EMR.
The Legal Requirements
If it wasn't documented, it wasn't done. Every healthcare practitioner has had this mantra ingrained in them from the very beginning of their career. Nurses are trained to document defensively, that is, if they are taught at all.
In a 2014 study, only 20% of new graduate nurses had received electronic medical record training as a part of their nursing school curriculum (6). It is not uncommon for clinicians to have the tendency to view the medical record as a defense tool against potential legal problems, rather than its more significant role as a communication tool for patient care.
Regardless, accurate and complete documentation is essential. Your career, and more importantly, patient care, depends on it.

Self Quiz
Ask yourself...
Did you receive proper training on documentation in your nursing program?
How can programs be improved to better prepare nurses?
When Nursing Documentation Becomes Your Defense
In the dreaded event of a legal problem, medical records will be scrutinized to every detail. It is usually the primary source of evidence for the case. A malpractice lawsuit requires four elements to be proven (10):
That a medical professional assumed a duty to provide care for the patient.
The clinician failed to provide appropriate care within their scope of practice for the patient.
The failure in appropriate care caused an injury to the patient.
The injury resulted in damage to the patient.
Potential legal problems that may arise include the following (11):
Administrative liability – Professional licensure discipline and/or discharge (firing) from position.
Civil Liability – Malpractice lawsuit, failure to provide necessary care.
Criminal liability – Misdemeanor or felony charges for cases of gross negligence.
The Cost
Fortunately, medical malpractice claims have begun to drop since 2001. In 2004, the medical practitioners involved who were known as the defendants won the case 83% of the time. The legal fees can still amount to $18,000 if the case is dropped, to as much as $93,000 even when the case is won (12,13).
In 2018, there were 8,718 malpractice cases that resulted in payments to injured patients (14). Of those events, 310 reports of malpractice suits that resulted in payments related to nursing care.
However, 180 of those, about 60% of those had payments to the injured patient that were over $50,000 (14). However, there were nearly 15,000 adverse action reports filed against nurses, which was more than the number combined filed against physicians, NPs, and PAs combined.
The majority of medical malpractice cases primarily target the physician and the facility. However, anyone who made an entry into the patient's medical record may be required to participate in legal proceedings.
Most common malpractice claims against nurses include failure to (15):
Follow safety protocols
Perform procedures according to guidelines
Use equipment properly
Use or operate equipment within the manufacture's details
Failure to correctly document

Communication with the provider
The care you completed

Follow assess and monitor

Report a change in status of the physician
Assess a patient with change in status

Communicate pertinent data

Provide appropriate discharge education and information
Communicate properly and completely between shifts

Self Quiz
Ask yourself...
Think about the last difficult shift you had. Did you properly complete nursing documentation?
How would you prioritize documentation differently after reading this module?
What is Required for Nursing Documentation?
Necessary medical record nursing documentation can vary significantly depending on the care area. For example, the documentation a circulating nurse in the operating room completes will be very different from what is documented on an emergency room patient. While the basic principles of documentation stay constant, the nurse needs to be familiar with the documentation requirements for that area based on requirements of the state board of nursing, the facility, and the unit.
There are standard requirements for medical record documentation that are applicable in all patient care settings, and in both paper and EMR systems. These standards include the following (16):
Accurate: Clinicians must be careful to proofread documentation to make sure it is free from errors. A small typo can have serious repercussions, as it is more likely to be misinterpreted by others.
Relevant, concise, organized and complete: It is important to keep the information concise and relevant so that other care providers can quickly find the pertinent information that they need. Assessment data should be entered in a systematic way. Complete documentation ensures all of the unit policies for documentation are addressed.
Free of bias: Clinicians should only include information that is pertinent to the care of the patient and remain free from personal bias. Direct quotations within the proper context should be utilized with proper context.
Factual: Clinicians should not exaggerate or minimize findings. Charting is to be completed after completing a task, not before. Do not speculate data. Observations need to include exact times and measurements. Avoid approximations. Make sure to chart on the correct patient.
Timely: What occurred during the shift should be documented during the shift. Documentation should be done as soon as possible after completing tasks. If something needs to be added in after the shift was completed, it should be denoted as a late entry with a reason as to why. Your facility likely has strict requirements regarding late entries.
Legible/decipherable and clearly written: Paper documentation must be clearly legible. Writing must clearly convey meaning.
Standardized: Clinicians must use appropriate medical terminology and approved acronyms and abbreviations.
Labeled and Auditable: Paper documentation must be signed with credentials and must include date and time of the entry. When charting in the EMR, all entries and corrections are recorded and time stamped. Password sharing or having another clinician assist in documenting under incorrect username is fraudulent.

Self Quiz
Ask yourself...
Do you currently incorporate all of the above principles in your documentation?
If not, how can you change your practice to improve your documentation?
Examples of Effective and Ineffective Charting
The following will show some examples of these principles in action. These are based on the scenario of a patient admitted in the Emergency Department for chest pain.
 
Example of Effective Documentation
Example of Ineffective Documentation
Accuracy
Patient stated she took 800mg of Tylenol at 4pm, an hour after she began to feel chest pain.
Patient reports she took pain med for chest pain.
Relevant
Patient stated she has never experienced chest pain prior to this event, and does not have a history of cardiac problems.
Patient was a competitive athlete 20 years ago and used to be in great shape. Patient thinks she is still pretty healthy.
Concise
Vital signs taken, telemetry monitor applied, lab samples collected and PIV started per the chest pain protocol.
Patient was triaged and immediately brought to exam room. In accordance with the chest pain protocol, vital signs were taken first. Then the patient had a telemetry monitor applied. Next, the patient had blood samples drawn through the inserted PIV catheter.
Organized

Patient reports no allergies

Prescriptions include hormone replacement therapy

Past medical history includes hysterectomy and foot surgery from a few years ago

Patient family history includes cardiovascular disease on her father's side of the family

Patient denies smoking, illicit drug use, but does drink 3 times a week

Patient reports feeling fine until 1 hour after lunch when chest pain began.

Patient was feeling fine until one hour after lunch, when she started to feel chest pain. Patient has no history of cardiac problems. However there is family history of cardiovascular disease on the father's side. Patient had a hysterectomy and foot surgery a few years ago. Patient denies smoking and illicit drug use. Patient does take hormone replacement therapy prescription. Patient does not have any allergies. Patient reports drinking alcohol x3/week.
Complete
Patient complaining of 8/10 chest pain, described as "stabbing." Pain has been experiencing this pain for three hours. She has taken Tylenol, but nothing is able to alleviate the pain.
Patient is complaining of chest pain.
Free of Bias
Education provided per chest pain protocol. Patient was instructed to call 911 immediately if experiencing chest pain in the future. Patient verbalized understanding.
Patient was given needed education about chest pain since she clearly didn't understand that chest pain cannot wait 3 hours and she needs to call 911 right away because she can die of a heart attack.
Factual
Patient reports last meal was around 1300 which consisted of spicy foods. Her chest pain onset was 30 minutes after. She waited an additional three hours before seeking emergency care.
Patient presented to ER after lunch.
Legible/Decipherable
Patient was instructed to call for assistance with ambulation and how to utilize call light.
Patient cannot safe walk by she self. Call light assistance. Bathroom walk with me.
Standardized
Morphine Sulphate 2mg IV push, once PRN for 8/10 pain per chest pain protocol.
MSO4 2.0 mg, IV push, x1.
Timely
Documentation is completed in real-time, all documentation completed before transferring patient to telemetry.
Nurse documents three days later due to high volume of patients.

Self Quiz
Ask yourself...
How can you ensure that your charting is free of bias?

If you could alter your documentation, how would you better document in this situation?
Have you ever failed to document or failed to document a critical portion of care?
Self Quiz
Ask yourself...
Common Documentation Errors
Falsification of a record. This can happen when charting an action isn't completed in a timely manner, or from charting information before that action was completed.
Fraudulent charting is the act of knowingly making a false record. Criminal charges of forgery can result if the misrepresentation is done for personal gain. An example of this would be a nurse documenting at administration of a controlled substance but instead was diverting the medication.
Inappropriate use of cloning features. Information "copied and pasted" from a different patient's record or that is completed by another provider. Data copied from previous shift assessments that isn't updated to reflect current status is also a false record (9).
Fail to document communication. Notification of the medical team of a change in patient status or critical lab values should always be included. Clarification or confirmation of orders should also be documented (17). Include notification of other providers who assisted with patient are. This includes failure to document transfer of care to another nurse.
Failing to document a reason why something isn't done. If a patient doesn't receive a prescribed medication, the reason why the medication isn't given needs to be described. If you communicate with the provider, this should also be included.
Conclusion
Including all of the necessary information into each patient's medical record can be a daunting task. The nurse must make sure that they have included all of the relevant and accurate information that is required by their facility guidelines. It must usually be done in a loud environment and is frequently interrupted by actually having to provide care to the patients.
It is not only a tedious chore, but it also tends to cause a lot of apprehension. There is usually a worry of "did I chart enough?" or "did I chart everything I needed to?" This is due to the defensive practices and attitudes healthcare workers have adapted to protect against malpractice lawsuits. In this way, charting is similar to paying taxes. No one likes it, but it still has to be done.
Perhaps a way to develop a healthy perspective toward charting is to change the focus to its original purpose: to communicate care about the patient. The purpose of charting is to relay to the other healthcare team members what is going on with the patient. With this objective in mind, the nurse will inevitably cover all the necessary details and it may also be a bit more satisfying to know that even though they are in front of the computer, they are performing and completing important information for the patient. 
References + Disclaimer
29-1141 Registered Nurses. (2018, March 30). Retrieved March 1, 2019, from https://www.bls.gov/oes/2017/may/oes291141.htm
Hendrich, A., Chow, M. P., Skierczynski, B. A., & Lu, Z. (2008). A 36-hospital time and motion study: how do medical-surgical nurses spend their time?. The Permanente journal, 12(3), 25-34.
Health IT Quick Stats. (2019, February 6). Retrieved March 1, 2019, from https://dashboard.healthit.gov/quickstats/quickstats.php
Medical Practice Efficiencies & Cost Savings. (2018, August 13). Retrieved March 1, 2019, from https://www.healthit.gov/topic/health-it-and-health-information-exchange-basics/medical-practice-efficiencies-cost-savings
Meaningful Use. (2017, January 18). Retrieved March 1, 2019, from https://www.cdc.gov/ehrmeaningfuluse/introduction.html
Miller, L., Stimely, M., Matheny, P., Pope, M., McAtee, R. & Miller, K. Novice Nurse Preparedness to Effectively Use Electronic Health Records in Acute Care Settings: Critical Informatics Knowledge and Skill Gaps. (2014). Online Journal of Nursing Informatics,18(2). Retrieved March 1, 2019, from https://www.himss.org/novice-nurse-preparedness-effectively-use-electronic-health-records-acute-care-settings-critical
HHS Office of the Secretary,Health Information Privacy Division. (2016, February 25). Individuals' Right under HIPAA to Access their Health Information. Retrieved March 1, 2019, from https://www.hhs.gov/hipaa/for-professionals/privacy/guidance/access/index.html
Office for Civil Rights (OCR). (2015, December 18). 2000-Why is the HIPAA Security Rule needed and what is the purpose of the security standards. Retrieved March 1, 2019, from https://www.hhs.gov/hipaa/for-professionals/faq/2000/why-is-hipaa-needed-and-what-is-the-purpose-of-security-standards/index.html
AHIMA Work Group (2013). Integrity of the Healthcare Record: Best Practices for EHR Documentation (2013 update). Journal of AHIMA,84(8), 58-62. Retrieved March 1, 2019, from http://library.ahima.org/doc?oid=300257#.XHuU6YhKiUl
What is Malpractice? (n.d.). Retrieved from https://www.abpla.org/what-is-malpractice#medical
Cady, R. F., Esq. (2009). Criminal Prosecution for Nursing Errors. JONA's Healthcare Law, Ethics, and Regulation,11(1), 10-16. Retrieved March 1, 2019, from https://www.nursingcenter.com/cearticle?an=00128488-200901000-00003&Journal_ID=260876&Issue_ID=848807
Kann, B. R., Beck, D. E., Margolin, D. A., Vargas, D., & Whitlow, C. B. (Eds.). (2018). Improving Outcomes in Colon & Rectal Surgery. Retrieved March 1, 2019, from https://www.books.google.com/books?id=O61vDwAAQBAJ&dq=
Improving Outcomes in Colon & Rectal Surgery edited by Brian R. Kann, David E. Beck, David A. Margolin, H. David Vargas, Charles B. Whitlow&source=gbs_navlinks_s  
Peters, P. G. (2008). Twenty Years of Evidence on the Outcomes of Malpractice Claims. Clinical Orthopaedics and Related Research, 467(2), 352-357. doi:10.1007/s11999-008-0631-7
Singh, H. (2018). National Practitioner Data Bank Generated Data Analysis Tool. Retrieved March 1, 2019, from https://www.npdb.hrsa.gov/analysistool/
Top 5 Malpractice Claims Made Against Nursing Professionals. (n.d.). Retrieved March 1, 2019, from https://www.proliability.com/portals/0/docs/nursemalpracticewhitepaper.pdf
American Nurses Association. (2010). ANA's Principles for Nursing Documentation. Retrieved February 28, 2019, from https://www.nursingworld.org/~4af4f2/globalassets/docs/ana/ethics/principles-of-nursing-documentation.pdf
Lippincott Nursing Education. (2018, February 22). Lippincott Nursing Education Blog. Retrieved March 1, 2019, from http://nursingeducation.lww.com/blog.entry.html/2018/02/22/nursing_documentatio-S5hF.html


Other References

Reising, D. L., & Allen, P. N. (February 2007). Protecting yourself from malpractice claims. American Nurse Today,2(2). Retrieved March 1, 2019, from https://www.americannursetoday.com/protecting-yourself-from-malpractice-claims/.
Reising, D. L. (2012). Make your nursing care malpractice-proof. American Nurse Today,7(1). Retrieved March 1, 2019, from https://www.americannursetoday.com/make-your-nursing-care-malpractice-proof/
Disclaimer:
Use of Course Content. The courses provided by NCC are based on industry knowledge and input from professional nurses, experts, practitioners, and other individuals and institutions. The information presented in this course is intended solely for the use of healthcare professionals taking this course, for credit, from NCC. The information is designed to assist healthcare professionals, including nurses, in addressing issues associated with healthcare. The information provided in this course is general in nature and is not designed to address any specific situation. This publication in no way absolves facilities of their responsibility for the appropriate orientation of healthcare professionals. Hospitals or other organizations using this publication as a part of their own orientation processes should review the contents of this publication to ensure accuracy and compliance before using this publication. Knowledge, procedures or insight gained from the Student in the course of taking classes provided by NCC may be used at the Student's discretion during their course of work or otherwise in a professional capacity. The Student understands and agrees that NCC shall not be held liable for any acts, errors, advice or omissions provided by the Student based on knowledge or advice acquired by NCC. The Student is solely responsible for his/her own actions, even if information and/or education was acquired from a NCC course pertaining to that action or actions. By clicking "complete" you are agreeing to these terms of use.
Give us your thoughts and feedback
To receive your certificate