The Relationship between Developmental Disabilities and Mental Health Issues
Contact Hours Awarded: 1.5
The Relationship between Developmental Disabilities and Mental Health Issues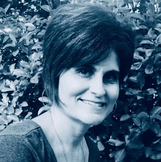 Author: Amy L. White
MSN, RN
Many times, healthcare workers and the direct support professional staff assisting individuals with both intellectual and developmental disabilities (IDD) fail to understand the differing characteristics of developmental disabilities and mental health issues.  Even though they are two separate diagnoses, a correlation exists between the two disorders.   
With the increasing number of mental health issues among individuals with developmental disabilities, it is sometimes difficult to differentiate the two.  Unfortunately, it can be challenging to understand the defining characteristics of those with a developmental disability and those with mental illness. Oftentimes, it takes careful and timely observations to become aware that there is a defining relationship that exists among the two and that one affects the other.  However, it is crucial that the differences are made clear so proper understanding, treatment options, and medical interventions can be made accurately in order for this special population to receive the care they need and deserve. 
Introduction

Justification of Knowledge

Definitions of Developmental Disability, Mental Illness, and Community Inclusion 

Misunderstandings

A

mong those with Developmental Disability and Mental Illness

Treatments and Medical Interventions

Case Studies

Moving Forward:  The Future of Developmental Disabilities and Mental Health

References
Nursing CE Central LLC is accredited as a provider of nursing continuing professional development by the American Nurses Credentialing Center's Commission on Accreditation.
In this course we will discuss the relationship between developmental disabilities and mental health issues. It will take the average learner 90 minutes to complete.
After completing this course, the learner will rate 4 out of 5 on the Likert Scale for their ability to:
Understand the unique differences between developmental disabilities and mental health issues

.

 

Describe the correlation between developmental disabilities and mental health that aid in dual diagnosis

.

Evaluate the most effective means of treatment and interventions for these specific areas

.
Registered Nurses (RN)
Advanced Practice Registered Nurses (APRN)
Licensed Practical Nurses (LPN/LVN)
Requirement for Completion
Enrollment in the course by the learner
Read and learn all course materials
Complete the course evaluation
Attest and testify learning of the course materials
Accreditations + Approvals
American Nurses Credentialing Center (ANCC) (P0614)
California Board of Registered Nursing (CEP 17418)
Kentucky Board of Nursing (7-0090)
Louisiana State Board of Nursing (58)
New York State Department of Education (IC 208)
Florida Board of Nursing (50-23983)
Disclosure of Relevant Financial Relationships
Nursing CE Central nor any of the authors, planners, content experts, or any contributors have any relevant financial relationships with ineligible companies to disclose.
Course created on: May 07, 2021
Course Expires on: MAY 13, 2024