Coronavirus: Nursing Considerations
Course Highlights
---
In this course you will learn about the infamous coronavirus.
You'll also learn the basics of symptoms and recognition in coronavirus nursing.
You'll leave this course with a broader understanding of treatment and prevention.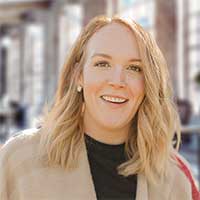 Course By:
Morgan Curry
BSN, RN
Read Course  |  Complete Survey  |  Claim Credit
The following course content
The outbreak of coronavirus and its slow spread into the United States has caused panic throughout the world over the course of a year. It has caused stress, panic, worry, isolation, and death, leading to many structural breakdowns within the healthcare system, government, and families throughout the world and, more specifically, the United States.  This has greatly affected what it means to work as a healthcare professional in a world where coronavirus nursing is a new norm.

Introduction  
As a healthcare provider, it is imperative to stay informed and up to date on the latest trends, evidence–based practice, and protocols, in coronavirus nursing and otherwise, relating to the COVID-19 pandemic as it continues to evolve. As healthcare providers, we are burnt out—mentally, physically, and emotionally – however, it is still our duty to remain steady, and deliver high–quality care to every patient, every time.  

Self Quiz
Ask yourself...
What prior knowledge do you have of the coronavirus and coronavirus nursing protocols?
What is the Coronavirus? Specifically, What is SARS-COV-2?
Coronaviruses are a group of viruses that have been known to cause moderate to severe respiratory symptoms that may mimic influenza. These symptoms include cough, runny nose, sore throat, body aches, and pneumonia.
Coronaviruses have been affecting humans for several years, but there has not been an outbreak of epidemic proportions since the SARS epidemic of 2003. Coronaviruses are aptly named for the crown-like appearance the virus takes on when examined under a microscope ("corona" is Latin for "crown") (1). Coronaviruses can range from asymptomatic, to causing symptoms of the common cold, to more severe disease such as Severe Acute Respiratory Syndrome (SARS).
In late December of 2019, several cases of unknown origin were reported out of China, which in early January 2020 were announced to have been caused by a novel coronavirus. This virus was later deemed Severe Acute Respiratory Syndrome coronavirus 2 (SARS-CoV-2). Despite attempts to contain the disease within its country of origin, the virus has now spread globally, and COVID-19 was declared a pandemic by the World Health Organization in March of 2020, bringing coronavirus nursing to the forefront of medical practice.

Self Quiz
Ask yourself...
Why does the coronavirus have a "spiny" appearance?
Signs and Symptoms 
The coronavirus disease affects each person differently. Many patients will experience mild disease, while others may develop more severe respiratory symptoms that require hospitalization. Patients present to the Emergency Department with a variety of symptoms. Coronavirus nursing staff members have the responsibility to appropriately triage patients, based on severity of the illness, to assist in the efficiency of managing a higher influx of patients, while simultaneously preventing the viral spread of the infection to those patients who have not yet been exposed to COVID-19. 
The prevention of an overwhelmed healthcare system includes highly skilled clinical assessment in conjunction with various laboratory and imaging testing, including chest x-ray, blood analysis, and testing for the identification of SARS-CoV-2. 
 Symptoms include:  
Fever

 

Cough

 

Shortness of breath 

 

Headache 

 

Sore throat 

 

Nausea/vomiting

 

Runn

y

nose 

 

Myalgia 

 

Abdominal Pain 

 





Self Quiz
Ask yourself...
Have you, a friend, family member or patient been diagnosed with COVID-19? 

 

How did your signs and symptoms compare or differ to

each other's

and to the "general" symptoms listed?

 Do you consider yourself to be an essential member of a coronavirus nursing response team?
Preventative Actions 
There are several ways to contribute to the prevention of the spread of COVID-19, including per the Centers for Disease Control and Prevention (CDC,10):  
Avoid touching eyes, nose, and mouth

.

 

Avoid close contact with people who are sick

.

 

Stay at home when you are

sick.

 

 

Cover your cough or sneeze with a tissue, t

h

en dispose of it

properly.

 

Use a face covering when physical

distancing.

 

 

Clean and disinfect frequently touched objects and

surfaces.

 

 

Perform hand hygiene with soap and water or use

alcohol-based

sanitizer.

 

 
Image credit: CDC


Self Quiz
Ask yourself...
If a person suspects they have COVID-19, but has been tested, when can they return to work?
How can these prevention methods be utilized in coronavirus nursing at treatment facilities?
What is
C
onsidered
C
lose
C
ontact?
Understanding the distinction of close contact is important in the context of triaging and discharging patients; not all exposures are considered close contact in coronavirus nursing. 
 Please see the criteria below for determining a high-risk exposure (10): 
Patient was within 6 feet of a person with confirmed COVID-19 for a total of 15+ min within a 24-hour

period.

 

Patient has cared for someone at home who is sick with COVID-

19.

 

Patient has shared food or drinking utensils with a person with confirmed COVID-

19.

 

Patient had direct physical contact with a person with confirmed COVID-19 (hugging or kissing)




If someone who has tested positive within the last three months for COVID-19 and recovered has been in close contact with a patient who has suspected or been diagnosed with COVID-19, they do not have to re-test unless they develop new symptoms.

Note: Those awaiting test results should self-quarantine.

Self Quiz
Ask yourself...
When is self-quarantine appropriate?
How would you respond to a patient who asked you if you've been exposed to the virus during coronavirus nursing?
Quarantine vs
.
Isolation. What is the Difference?
Quarantine: refers to keeping someone who has been exposed away from others to prevent potential spread. 
Isolation: refers to keeping those actively infected away from other individuals to reduce spread. This keeps someone infected with the virus away from others, even in their home (10). 
Current Guidelines for Quarantine and Isolation
Who
S
hould
Q
uarantine?
Patients should quarantine at home if they have been in close contact with someone who has tested positive for COVID-19, excluding those who have had COVID-19 in the past 3 months (10). 
Ideally, patients should stay home and monitor for symptoms for 14 days after their last exposure to a close contact. Recognizing that this can be difficult, the CDC allows options for reducing quarantine time (see below). 
If possible, instruct patients to stay away from those at high risk of severe illness from COVID-19. 
Options to Reduce Quarantine
These guidelines have been released by the CDC, giving the authority to reduce quarantine to the local health departments (10). The theory behind reducing quarantine is that it will increase compliance and minimize the burden on society, while balancing a reduction in virus spread. However, it is important that patients understand the importance of proper quarantine. 
Patients who are exposed and do not develop symptoms may end quarantine 10 days after exposure if no test is administered. 
Patients who are exposed and do not develop symptoms may end quarantine 7 days after exposure and after receiving a negative test (test must occur on or after day 5). 
 *If patients develop symptoms during quarantine, even with a negative test, they should be considered COVID-19 positive.

Self Quiz
Ask yourself...
Have you heard

the terms

"

quarantine

"

and

"

isolation

"

being used

interchang

e

ably

? 

 

Have you been told similar or different protocol

s

in managing your personal

or famil

y's

COVID diagnoses?

 
Options for Testing 
There are several different tests available for COVID-19. They can be used for diagnosing acute infection, to guide contract tracing, and in some cases to determine if a patient has previously been infected by the SARS-CoV-2 virus. It is important for nurses to understand the limits of testing. 
 In coronavirus nursing, testing for active infection (symptomatic or asymptomatic) is an important strategy for controlling the spread of the virus. It is important to know when it is appropriate to test a patient. 
 In general, testing should be considered for the following:  
People with symptoms of COVID-19

 

People who have close contact with someone who is COVID-19

positive.

 

People who are asked or referred by their healthcare provider or local health

department.

 
 *Patients with recent COVID-19 disease (past 3 months) do not require testing for subsequent exposures unless symptoms are present. 
**Based on CDC data (3). 
Viral Test
 Viral tests are diagnostic and use samples from the respiratory system, such as nasal or oral swabs, to determine the presence of infection with SARS-CoV-2. 
 

This type of test tells you if a patient is currently infected with the disease.

 

Recommended to diagnose

acute

infection in symptomatic and asymptomatic patients.

 
There are currently two types of authorized SARS-CoV-2 viral diagnostic tests that use different technological principles: molecular and antigen. Each of these detects a different part of the SARS-CoV-2 particle. 
Antibody Test
 

This type of test can show you if a patient was previously exposed or infected with SARS-CoV-2 and carries the antibodies.

 

Detects the presence of IgG or IgM against SARS CoV-2.

 

Not authorized by the FDA to diagnose SARS-CoV-2 infection.

 

Used to support a clinical assessment of persons who present in the later stages of illness when used in conjunction with viral testing (

2

,

3

,

4

).

 




Self Quiz
Ask yourself...
If you tested positive for COVID-19

two

months ago, but were exposed to a positive

patient, within 6 feet

without a mask on

,

is the current recommendation




to get a COVID test?

 

When is it necessary to get a COVID test, if you are daily working as part of a coronavirus nursing response team?
Pharmacologic
T
reatment
For pharmacological treatment, it is important to understand that we are in our infancy of understanding SARS-COV2-2 and COVID-19 infection. Though there are a plethora of low-quality studies demonstrating benefit for some agents, most experts feel that we should wait for more conclusive data before utilizing agents on a large scale. 
 

Remdesivir

is currently the only drug approved by the FDA for the treatment of COVID-19. It is recommended for non-intubated hospitalized patients requiring supplemental oxygen.

 

Dexamethasone

is the only recommended treatment in patients requiring increasing amounts of supplemental oxygen and in intubated patients.

 

Self Quiz
Ask yourself...
Are there other methods of Pharmaceutical treatment for coronavirus? What are they?
Diagnosis and Management
Imaging can be useful in the diagnosis and prognosis of COVID-19 but is not required for a clinical diagnosis. Early in the disease, imaging may not correlate with the severity of the disease. 
Because COVID-19 usually manifests itself as pneumonia, radiological imaging has a profound role in assisting the diagnosis of the disease, management, and follow up. In the early stages of the disease process, the results can be un-impressive and assumed as negative findings (5). In the advanced stages, radiological findings typically reveal patchy ground-glass opacities, with infiltrates favoring the bases and periphery of the lung fields. The infiltrates are typically bilateral, and pleural effusions can be present (6). Lung inflammation may progress to the level of fibrosis in respiratory failure (5). 
Patients with COVID-19 experiencing hypoxia should receive supplemental oxygen with a target oxygen saturation of 92% to 96% (18). Patients requiring oxygen fall into the category of moderate-critical illness of COVID-19. Severe illness in COVID-19 patients typically occurs one week after symptom onset. The most common symptoms presenting in these patients are dyspnea accompanied by hypoxemia (9). These patients with severe disease usually require supplemental oxygen and should be monitored closely for respiratory status because these patients may be at risk for progressing to critical illness with Acute Respiratory Distress Syndrome (ARDS).


Self Quiz
Ask yourself...
How long is it between onset of symptoms, and severe illness when a patient is infected with the coronavirus?
Have you seen variance in symptom onset in your experience during coronavirus nursing?
COVID-19 Vaccines
Currently, three vaccines are authorized and recommended to prevent COVID-19 in the United States: 

Pfizer/BioNTech's COVID-19 vaccine (mRNA)

 

Moderna

'

s COVID-19 vaccine (mRNA)

 

Janssen Covid-19 vaccine (adenoviral vector)

 
 Many people have questions related to the new COVID vaccines. As healthcare providers during a time when coronavirus nursing is so pivotal, you can play a critical role in helping patients to understand the vaccine and the varying risks and benefits. 
All vaccines are recommended for intramuscular injection into the

deltoid.

 

 

The

mRNA vaccines

are recommended for two doses

one

month apart. 

 

The adenoviral vector vaccine is recommended as a single dose administration.

 

Self Quiz
Ask yourself...
What are the three authorized coronavirus vaccines?
Are there other vaccines used in coronavirus nursing, or not?  Why do you think this is?
Effects of Long COVID 
Although it may feel like COVID-19 has been around for quite a long time, the reality is that our understanding of the disease is just getting underway. As the pandemic continues to progress, there is a growing recognition that people are experiencing the long-term repercussions of the SARS-CoV-2 virus, which may persist for months or even years.  
Contrary to widespread belief, health status is not protective against developing Long COVID. Current data shows that young, healthy patients experience Long COVID at similar rates to those with advanced age and poor health status. Even those with mild to moderate illness not hospitalized are showing delayed or long-term symptoms (7).  
We are slowly learning more about how COVID-19 is chronically affecting patients. The long-term effects are not limited to the lungs and have been reported to affect all organ systems. The most common symptom reported is crippling fatigue (7).   
COVID-19 Variants 
All viruses mutate over time—some mutate more than others. A new strain occurs when there is a mutation in the genes of the virus. There have been three new strains of the virus seen throughout the world to date since September of 2020. The mutations in the new strains are affecting spike proteins, which are on the surface of the SARS-CoV-2 virus, which gives it its "spiny" appearance. These proteins allow for the virus to attach to human cells and invade the body, leading to illness (8). 
One of the main concerns is whether any of the variants could affect treatment and prevention. Mutations may allow the coronaviruses to escape the antibodies in currently available therapies and those induced by vaccines. There is new evidence from laboratory studies that some immune responses driven by current vaccines could be less effective against some of the new strains. It is not yet known if those who have already received the COVID-19 vaccine could get sick with the new variants (8).   

Self Quiz
Ask yourself...
What are the

three

different types of COVID-19 vaccines approved by the F

ood and

D

rug

A

dministration

for COVID prevention?

Have you, a family member, or patient experience

d

lasting symptoms of COVID-19 or other symptoms that can be categorized as a long-term effect of COVID-19?
Conclusion
As time continues, and we as a country and world try to manage our day-to-day lives with the current and aftereffects of the pandemic, it is imperative that nurses be up to date and armed with the latest knowledge of the virus in order to manage and care for their patients efficiently and effectively. Improving patient outcomes and saving lives of patients experiencing current or long-term effects of the SARS-CoV-2 virus is essential in the coronavirus nursing realm.  
References + Disclaimer
COVID-19 overview and infection prevention and Control priorities in non-us HEALTHCARE SETTINGS. (n.d.). Retrieved February 25, 2021, from

https://www.cdc.gov/coronavirus/2019-ncov/hcp/non-us-settings/overview/index.html#background

 

Commissioner, O. (n.d.). A Closer Look at COVID-19 Diagnostic Testing. Retrieved January 05, 2021, from

https://www.fda.gov/health-professionals/closer-look-covid-19-diagnostic-testing

 

 

 

Overview of Testing for SARS-CoV-2 (COVID-19). (n.d.). Retrieved January 05, 2021, from

https://www.cdc.gov/coronavirus/2019-ncov/hcp/testing-overview.html

 

 

 

Watson, J., Whiting, P. F., & Brush, J. E. (2020). Interpreting a covid-19 test result.

Bmj,

M1808. doi:10.1136/bmj.m1808 

 

 

Cascella M, Rajnik M, Cuomo A, et al. Features, Evaluation, and Treatment of Coronavirus. [Updated 2020 Oct 4]. In: StatPearls [Internet]. Treasure Island (FL): StatPearls Publishing; 2020 Jan-. Available from:

https://www.ncbi.nlm.nih.gov/books/NBK554776/

 

 

 

Long-Term Effects of COVID-19. (n.d.). Retrieved January 11, 2021, from

https://www.cdc.gov/coronavirus/2019-ncov/long-term-effects.html

 

J.

(2020, December 28). A New Strain of Coronavirus: What You Should Know. Retrieved January 11, 2021, from

https://www.hopkinsmedicine.org/health/conditions-and-diseases/coronavirus/a-new-strain-of-coronavirus-what-you-should-know

 

 

 

Dhont, S., Derom, E., Braeckel, E., Depuydt, P., & Lambrecht, B. (n.d.). The pathophysiology of 'happy' hypoxemia in COVID-19. Retrieved January 14, 2021, from

https://www.ncbi.nlm.nih.gov/pmc/articles/PMC7385717/

 

 
Disclaimer:
Use of Course Content. The courses provided by NCC are based on industry knowledge and input from professional nurses, experts, practitioners, and other individuals and institutions. The information presented in this course is intended solely for the use of healthcare professionals taking this course, for credit, from NCC. The information is designed to assist healthcare professionals, including nurses, in addressing issues associated with healthcare. The information provided in this course is general in nature and is not designed to address any specific situation. This publication in no way absolves facilities of their responsibility for the appropriate orientation of healthcare professionals. Hospitals or other organizations using this publication as a part of their own orientation processes should review the contents of this publication to ensure accuracy and compliance before using this publication. Knowledge, procedures or insight gained from the Student in the course of taking classes provided by NCC may be used at the Student's discretion during their course of work or otherwise in a professional capacity. The Student understands and agrees that NCC shall not be held liable for any acts, errors, advice or omissions provided by the Student based on knowledge or advice acquired by NCC. The Student is solely responsible for his/her own actions, even if information and/or education was acquired from a NCC course pertaining to that action or actions. By clicking "complete" you are agreeing to these terms of use.
Give us your thoughts and feedback
To receive your certificate