The Challenges of a Nephrology Nurse
Course Highlights
---
In this course we will cover nephrology nursing.
You'll also learn the common challenges the nephrology nursing field is facing and ways we can overcome them.
You'll leave this course with a broader understanding of the necessity of nephrology nurses.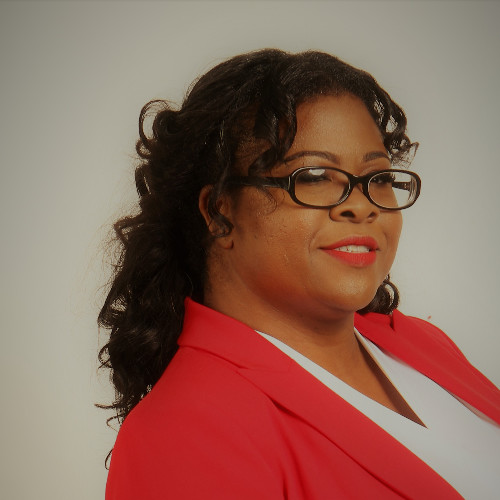 Course By:
Tanya Kidd
NHA, MSN, MHS, BHS, CNS, RN
Read Course  |  Complete Survey  |  Claim Credit
The following course content
Nurses touch the lives of everyone they encounter, whether it is caring for individuals, families, or communities. Nurses work endlessly to help patients maintain, attain, or recover from illnesses so they can achieve optimal health and quality of life. The practice of a nephrology nurse has been recognized for over 48 years and requires an intensive knowledge base to care for the pediatric, adult, and geriatric patients with kidney disease. Nurses face many challenges in throughout their profession and workforce which require stamina, perseverance, and commitment. As a result of the current state of healthcare and the COVID-19 pandemic, there has been an enormous burden placed on nurses, especially nephrology nurses.  
Introduction  
The origination of the nephrology nurse stems from the healthcare system's need to treat end-stage kidney disease (ESRD) through hemodialysis, peritoneal dialysis; expanding the scope of practice for nurses and resulting in a steady climb of nurses wanting to specialize in nephrology. 
Treating patients with complex kidney disease has put nephrology nurses at a higher risk to contract viruses such as COVID-19. Nephrology nurses are essential to millions of patients, and the challenges they face must be addressed in order for them to continue providing care to an already vulnerable population. 
Case Study

#1

Jessica is a 25-year-old patient that developed a post-surgical infection from her orthopedic surgery. She was placed on vancomycin one gram daily. After five days of treatment, Jessica asked the nurse what her vancomycin levels were because no one had been coming to draw blood since beginning the medication. She recalls from a previous infection that someone would come to get blood before allowing her to take any medication, and 12 to 18 hours later, another set of labs were drawn to see what the vancomycin level was in her system. Jessica was told everything was alright, and she did not need to worry.  After seven days, a kidney specialist came in to see her and informed her that her primary doctor consulted him because the labs they received from the previous morning indicated that she had developed acute kidney failure. Jessica is very distraught and does not understand anything that is going on; the physician informs her that she must start dialysis immediately.  
Case Study #2
Jason is a 6-year-old boy that has been diagnosed with a congenital kidney disease. His parents are informed that he will need to have a kidney transplant, but until then, he will have to have dialysis. Jason was referred to a nephrologist, but after the first visit, the parents left more confused and distraught than before. A consult has been made for the nurse practitioner (NP) to see them on their next visit. Jason's parents have been utilizing the internet to get information regarding their son's condition and what the necessary treatment should be. After speaking with the NP, Jason's parents ask for more in-depth information so that they can make the right decision for their child. They were told to watch a video that would explain everything to them, which left them feeling frustrated due to the lack of effort by the care team. 
Case Study #3
Brenda is an RN that recently chose to become a nephrology nurse. She has been working in the dialysis clinic for five months and is considered a beginner. Currently, she is pursuing an advanced degree and hopes to become an NP with a specialty in nephrology. Brenda has just been placed on an on-call rotation for two months and is being called into the hospital to perform emergency dialysis for two or more patients every two days, on top of her regularly scheduled nursing shifts. Since she is still in school, she has asked some of the more experienced nurses to take some of the load from her; she was told that she needed to pull her own weight and that going to school was her choice and not their problem. As a result, she continues to work her schedule while also attending school.  
One of the senior nurses that Brenda works with had a family emergency and quit with no notice. As a result, Brenda and her colleagues have been informed that there will be an increase in workload and on-call rotations to fill the gaps. Brenda decides to report her concerns to higher management but does not get the support she was expecting; she is now considering leaving nursing. 
*Review the case studies to answer self quizzes after each section. 
What is Nephrology Nursing?
Nephrology nursing is a specialty in which nurses care for patients of all ages who are experiencing or are at severe risk for kidney disease. Nephrology nurses must have an intensive knowledge base and the ability to demonstrate clinical expertise regarding kidney disease care; this goes beyond the required information included in a basic nursing program. An advanced practice nephrology nurse has a master's degree in nursing (MSN) and is either an NP, or a clinical nurse specialist with a primary focus on nephrology (2).  
To become a nephrology nurse, the individual must first become a registered nurse (RN), or a licensed practical nurse (LPN). Nephrology nursing involves two aspects of nursing, which are preventing disease and assessing the health needs of patients and families. The care that nephrology nurses provide involves working with patients who experienced the impact of acute or chronic kidney disease (CKD). Because of this specialty in nursing, nephrology nurses must be trained, highly skilled, and motivated.  
Why Do We Need Nephrology Nurses? 
Over the next decade, nephrology nursing is projected to grow 26% due to the increasing prevalence in CKD as well as the need for dialysis (4). Nephrology nurses are in high demand due to rapid treatment advances for complex health issues that require nurses to be well versed in identifying various conditions and how those conditions further impact the kidneys. 
Additionally, nephrology nurses have a distinct role in helping patients of all ages that are dealing with issues regarding their kidney function and kidney health. Whether it is a family history that predisposes someone to kidney disease, an elderly patient who is coping with a new diagnosis of kidney failure, a teenager recovering from a kidney transplant, or a person with advanced end-stage kidney disease, nephrology nurses specialize in all the ways necessary to help those type of patients (3). 
On top of this, this specialty of nursing is needed because they can function as a coordinator of patient care while simultaneously collaborating with healthcare team members to provide required care as effectively as possible. The nephrology nurse acts as the patient's teacher and advocate, assisting them in seeking information, assuring them of informed consent with treatment decisions, and promoting the maximum level of their desired independence (2). Although their focus is renal care, they must continuously promote, practice, and abide by ethically-sound protocols from both their practice and the Nephrology Nursing Standard of Practice and Standards of Care (2).  
The roles of a nephrology nurse include, but are not limited to: 
 Hemodialysis / peritoneal nurse

 

 Vascular access coordinator 

 

 Transplant coordinator

 

 Organ recovery coordinator

 

 NP or clinical nurse specialist

 

 Pharmaceutical representative

 

 Nurse researcher

 

 Quality management nurse

 

 Renal nurse educator 

 

 Corporate sales renal nurse

 

 State or federal surveyor

(1)
Because renal problems usually affect all organ systems throughout the body, nephrology nurses actively participate in professional role development activities including continuing education, quality assessment, improvement, and the review and clinical application of research findings to stay up to date on all new challenges regarding the renal system (2). 
By creating individual care plans, helping to identify support systems, and educating patients on various treatment options, the nephrology nurse truly makes a significant impact on a patient's journey through their kidney treatment. 
Due to the rising need for and importance of the profession, The American Nephrology Nurses Association offers an annual national symposium in the spring as well as a "Nephrology Nursing Practice Management and Leadership Conference" in the fall, which provides an in-depth educational session for nurses at all practice levels and in all nephrology sub-specialties (2).  

Self Quiz
Ask yourself...
Reviewing Case Study #1, what role would a nephrology nurse function in when dealing with Jessica?

 

Reviewing Case Study #2, what role would a nephrology nurse function in when dealing with Jason?

 

Would a Medical-Surgical Nurse be effective in case one or case two?

 

What role could Brenda take on to make a difference?

 
Where Can a Nephrology Nurse Work?
Over time, the field of nephrology nursing has developed into an umbrella term covering several sub-specialties and interventions that support various stages of CKD or acute kidney disease (AKD).  
In most cases, a nephrology nurse will practice in primary, secondary, and tertiary care facilities as well as in-patient homes. Nephrology nurses often practice in critical care settings as well, due to the fast-paced and potentially complex interventions needed for their patients (5). A few areas throughout a patient's kidney health and treatment experience where a nephrology nurse's expertise is most needed includes: 
Early CKD (stages 2-3):

primary care settings, community settings, and Nephrology clinics.

 

Advanced CKD (stages 4-5)

: Nephrology and Advanced CKD clinics, community settings, and Pre-Dialysis settings

 

Vascular Access and Peritoneal Access nurses:

Nephrology clinics, community clinics, primary settings 

 

Kidney transplant coordinators

: transplant surgical wards, transplant clinics, ICU's, centers, and clinics for follow up 

 

Home dialysis therapies:

home therapies training centers and patient homes 

 

In-center hemodialysis:

hospital dialysis units, outpatient hemodialysis clinics, and minimal care centers 

 

Acute and critical care:

in-patient wards, acute dialysis units, high dependency units, emergency departments, and critical care units

 

Conservative management and care:

hospitals, nephrology centers, outpatient dialysis clinics, community settings 

 

Palliative care:

hospitals, nephrology centers, outpatient dialysis clinics, and community settings 

 

Educator

: all nephrology clinical services, hospitals training centers, colleges, universities, and research settings

 

Advanced Practice:

hospitals, nephrology centers, outpatient dialysis clinics, community health centers, college, universities, and primary settings 

 
Due to the various opportunities within the specialty such as dialysis, transplantation, CKD, AKD, and education, most nephrology nurses tend to stay within the profession.  

Self Quiz
Ask yourself...
What areas would Jessica in Case Study #1 be referred to?

 

What areas would Jason in Case Study #2 be referred to?

 

What areas would Brenda in Case Study #3 be identified?

 
What Challenges Does a Nephrology Nurse Face?
In its entirety, the nursing profession can be both rewarding and challenging. Changes that have been taking place within the industry have been driven by not only socioeconomic factors, but by overall developments in healthcare delivery and professional issues unique to nursing as well (6).  
Generally, the underlying driver of high-stress levels and burnout in nursing is compassion fatigue; this is a result of exposure to suffering, empathy, repeat exposure, and ultimately burnout. In addition to the intensity of long-term relationships between nurses and patients, the high frequency of near-death experiences in dialysis care can cause the nephrology nurse to have an increased amount of emotional tension while in the workplace (7). 
There are many challenges facing the field of nephrology nursing, these include: legislation and regulation, education, nursing shortages, long working hours, advances in technology, evidence-based practice, crossing borders, workplace safety, and personal health. Let us look at the challenges individually and more in-depth. 
Legislation and Regulation
It has been assumed that nurses lack the power to be effective in the legislature arena; therefore, nurses perceive themselves to be powerless. Nurses are impacted daily by policy legislation and regulations developed by non-nursing individuals. Overall, nurses only account for 14% of officials that influence health reform, compared to government officials having 75%, insurance executives 56%, pharmaceutical executives 46%, healthcare executives 46%, doctors 37%, and patients 20% (8). Nurses are not perceived as being important decision-makers and therefore have not had a single voice in speaking on national issues related to health care.  
Without the input of the nephrology nurse, the legislation and regulations dealing with the care of renal patients become exceedingly difficult due to these policies and procedures being made by non-medical and nursing individuals (6). 
Education
Beyond becoming an RN, nephrology nurses must obtain specialized education if they choose to remain in their field. They must continually update their education through a variety of programs, conferences, and/or symposiums. As previously stated, The American Nephrology Nurses Association offers both an annual symposium and conference for nephrology nurse managers, APRNs, and clinicians (2). Those nurses who cannot attend these events must find other avenues to continue their education, maintain their certifications, and continue to demonstrate advanced knowledge and expertise in the field. This requirement may become difficult to manage between their professional and personal lives, and it can add a lot of stress that could further impact their work performance (9). 
Nursing Shortages

Shortages have been a major challenge in all areas of the nursing profession. The American Association of Colleges of Nursing reported that the number of nurses leaving the workforce each year has been growing steadily; around 40,000 in 2010 to nearly 80,000 in 2020. The shortage contributes to nurses being spread thin and overworked.  
Nephrology nursing as a specialty has an 80% shortage of nurses in low-income countries and 60% shortage of nurses in lower-middle-income countries (8). The recruitment and retention of nurses has not kept up with the ever-increasing demand placed on healthcare; it is very frustrating for nurses to not have enough time to devote to each patient or to interact compassionately with their patient's family because they constantly feel rushed. Due to hospitals and various other healthcare facilities trying to meet their budgeting goals and save costs wherever they can, it usually means having fewer staff members working, even at the busiest of times of the day, resulting in less support and a more hectic workload. Short-staffed nephrology nurses are at greater risk of making mistakes, experiencing near-death events, and placing their patients in danger—ultimately resulting in them leaving the profession. The U.S. Bureau of Labor Statistics estimates more than one million RNs will be needed by 2022, due to occupational growth and replacement hiring (that does not include specialty nurses) (10). 
Long Working Hours
Working as a nurse can be physically and mentally draining. Some healthcare facilities have resorted to staffing three 12-hour shifts per week (sometimes in a row) in order to cut their budget. Nephrology nurses must contend with working multiple 12-hour shifts in a row, being on call, having mandatory overtime, and having to stay after their shift is over if there is an emergency with a renal patient. Because of the demands of working long stressful hours, the nurse may find it exceedingly difficult to address the needs of their family and take care of themselves (9). Evidence shows that nurses should not be working 12-hour shifts or over 40 hours weekly (10). 
Technological Advancements
Healthcare systems have modernized their hospitals, clinics, and primary practices to be more accessible to their patients and other healthcare team members. Because technology moves at an extremely fast pace and new advances are being initialized almost daily, it has an immediate impact on the way nurses work, requiring them to continually learn new skills in real-time (8). Coupled with the challenges of long working hours and nursing shortages, it is difficult for nurses to keep up with the newly emerging data and equipment. If a nurse does not have a natural ability to keep up with technology, they can become very overwhelmed, and overall productivity will decrease.  
Evidence-based Practice
For the nephrology nurse, evidence-based practice is not a new idea; however, they continue to face barriers for implementation due to time constraints, limited access to literature, lack of training in interpreting research, and an environment that does not encourage information seeking. Over the past several decades, nurses have generated new knowledge by conducting research studies, but it takes time for the evidence to be implemented in practice (11).  
Bullying and Harassment
Nursing has always been considered a caring profession, but nurses have not always modeled that same caring behavior toward their colleagues. Unfortunately, the saying "nurses eat their young," has been proven to be true time and time again. Veteran nurses are not always as welcoming or collaborative with their younger, less experienced colleagues as they should be (8). In nursing, workplace bullying (WPB) is defined as any negative behavior exhibited by a nurse that is repeated daily or weekly and persistently toward other nurses who have difficulty defending themselves against the threat (12). Research has revealed that workplace bullying (WPB) is most prevalent during the first year of practice; making new nurses vulnerable. WPB and harassment are most prevalent where there is poor leadership, hands-off management, and scarce resources.  
This type of behavior negatively affects nurses, patients, organizational and healthcare outcomes. These behaviors are considered the most dangerous challenges of all nursing specialties. Nurses also experience bullying and harassment from patients and/or their families both in-person and virtually; this remains a dangerous problem (8), 
Workplace Safety
Nurses are subject to many workplace hazards. They are exposed to germs, viruses, infectious diseases, blood-borne pathogens, and various equipment malfunctions. A nurse must frequently participate in safety classes, so they are able to abide by their facility's set protocols and procedures that promote safety (11). Nephrology nurses operate in a busy environment and can sometimes forget to check their surroundings, which increases the chances of an accident. There are various articles of clothing and personal protective equipment (PPE) that can promote nurse safety such as gloves, face shields, and shoes.  
Personal Health
Nursing can be a high-demanding and stressful job. From their workload to inadequate staffing, there are many challenges that affect a nurse's personal health. Nurses often put their patients' wellbeing above their own, thus causing them to suffer from depression, medical conditions, and ultimately, burnout. Evidence suggests that the intensity of job burnout resulting from the high-stress environment is particularly high among nephrology nurses (7).  

Self Quiz
Ask yourself...
What challenges are identified in Case Study #1?

 

What challenges are identified in Case Study #2?

 

In Case Study #3, what challenges does Brenda experience?

 

Think of your current work environment, what challenges are you facing in your workplace?

 

Thinking back to all the places you may have worked in the past, were any of these challenges present?

 

Think of a time that you were a patient, did you observe any of these challenges in the healthcare facility you received care?

 

Which challenge do you perceive to be the most important to your practice?

 

Which challenge do you perceive to be the least important in your practice?

 
How Do They Overcome these Challenges?
Nurses are resilient and very proactive. In order to conquer these many challenges, they must become a strong voice advocating for positive change within their profession. Nurses are the healthcare workers who are most actively involved with patients, their families, and the community. By utilizing the knowledge they have in their respective specialties, they must stand as advocates for innovation and real change in healthcare legislation and regulations (8).  
In order to address the nursing shortage, the WPB culture must end; nurses must be aggressive in confronting and addressing any instances of harassment if they witness it.  
Additionally, technology is advancing rapidly, and as time goes on, it will only continue. It is the nurse's responsibility to stay up to speed. 
Nursing leaders must be more proactive in helping nurses to understand the evidence-based practice and how it applies to their scope of practice. Nurse educators can host weekly sessions to present what is new in nursing research as well as encouraging staff to participate furthering nursing practices. Additionally, nurse management team members can sponsor nurses to attend the American Nephrology Nurses Association's annual symposium and conference to keep their staff current with the ever-changing field of nephrology. 
In addition, it is important to note that nurses should always put safety first. IF an unsafe practice is witness, it must be reported immediately to prevent a patient or colleague being put at risk for danger. Following, personal health and safety is a must. Management should encourage their staff to take breaks, as there are several benefits to not only a nurse's work performance, but their workplace satisfaction, and mental health as well.  

Self Quiz
Ask yourself...
Review Case #1. How would you address the patient's issues?

 

Review Case #2. How would you address the family's issues?

 

Review Case #3. How would you handle Brenda's issues?

 

How can you overcome challenges in your current workplace?

 

Assuming the nurse leadership role, what policies would you activate to help alleviate these challenges?

 
Conclusion 
The current challenges experienced by nephrology nurses allow opportunities for growth and innovation that can positively redefine and advance the field. As the demand for nephrology nurses continues to grow, addressing and overcoming the many current challenges they face will not only decrease the global nursing shortage but increase interest in nephrology, expand commitments to research, and prioritize evidence-based practices.  
References + Disclaimer
Disclaimer:
Use of Course Content. The courses provided by NCC are based on industry knowledge and input from professional nurses, experts, practitioners, and other individuals and institutions. The information presented in this course is intended solely for the use of healthcare professionals taking this course, for credit, from NCC. The information is designed to assist healthcare professionals, including nurses, in addressing issues associated with healthcare. The information provided in this course is general in nature and is not designed to address any specific situation. This publication in no way absolves facilities of their responsibility for the appropriate orientation of healthcare professionals. Hospitals or other organizations using this publication as a part of their own orientation processes should review the contents of this publication to ensure accuracy and compliance before using this publication. Knowledge, procedures or insight gained from the Student in the course of taking classes provided by NCC may be used at the Student's discretion during their course of work or otherwise in a professional capacity. The Student understands and agrees that NCC shall not be held liable for any acts, errors, advice or omissions provided by the Student based on knowledge or advice acquired by NCC. The Student is solely responsible for his/her own actions, even if information and/or education was acquired from a NCC course pertaining to that action or actions. By clicking "complete" you are agreeing to these terms of use.
Give us your thoughts and feedback
To receive your certificate